Real Madrid president Florentino Perez insists he has no need to apologise to goalkeeper Keylor Navas, as the custodian wanted to join Manchester United.

Navas was included in a deal which was to have taken David de Gea to Real Madrid, with the Costa Rica international going the other way, to Old Trafford.

But the deal collapsed at the last minute as the paperwork was not completed by the time the transfer window slammed shut in Spain.

Navas will now stay at Real Madrid, but Perez says that he does not owe the goalkeeper an apology for placing him in the deal as he wanted the move.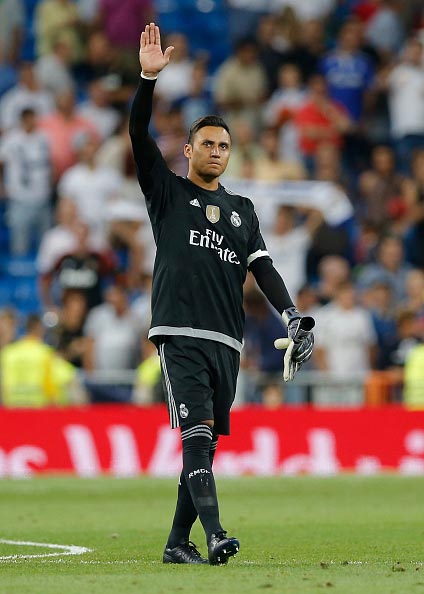 And Perez insists if Navas had not wanted to move, the agreement would not have included him.
Speaking on Spanish radio station COPE, Perez was asked about Navas.

And he replied: "I went to talk to him when his move was scuppered by United, but I owe no apology as if Keylor had not wanted to leave we would have not have made the agreement.

"We spoke about the misfortune that happened and say it is exceptional. He, [Kiko] Casilla and Ruben Yanez are also spectacular goalkeepers."