Rangers boss Mark Warburton has revealed that despite being a Tottenham Hotspur fan, he looks up to Arsenal manager Arsene Wenger and cannot understand how any aspiring boss could fail to do otherwise.

Warburton, who took change of Rangers at the start of the season, has already helped the club to win the Scottish Championship title and the Challenge Cup; the Gers also reached the final of the Scottish Cup by beating Celtic earlier in the month.

On the other hand, Wenger has been Arsenal's manager since 1996, with the Frenchman guiding the Gunners to three Premier League titles and six FA Cups.

Wenger has also successfully managed to help Arsenal finish in the top four and qualify for the Champions League year after year in spite of working on a tight budget when the club shifted their base from Highbury to the Emirates Stadium.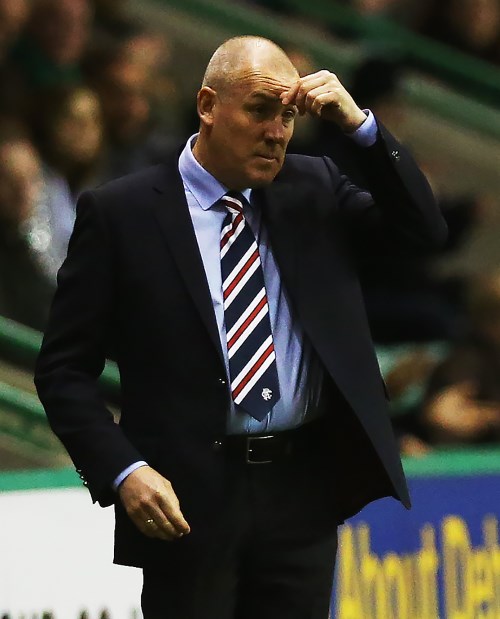 And Warburton is of the opinion that a manager would have a real problem if he could not look up to Wenger.
"There are a number of great ones, you go for the [Pep] Guardiolas and the [Diego] Simeones", he told Rangers TV, when asked which manager he looks up to.

"But as a Spurs man to say I look at Arsene Wenger and think as someone who has developed a club as he has developed Arsenal and the strong position it's in and every year Champions League.

"I just think that's a magnificent achievement over a period of time.

"So if you can't look up to Arsene Wenger you have a real problem."