Arsenal's outgoing playmaker Tomas Rosicky has stated that it is extremely difficult for him to bid goodbye to his club of ten years.

Rosicky, along with team-mate Mikel Arteta, is set to bid farewell to the club after his contract expired at the end of the season.

Both players have a history with injuries and their time at the north London side has now come to an end.

The Czech international on his part was overwhelmed with the response of the fans post Arsenal's final match, in spite of not being part of it and insists that the response has made him even more emotional.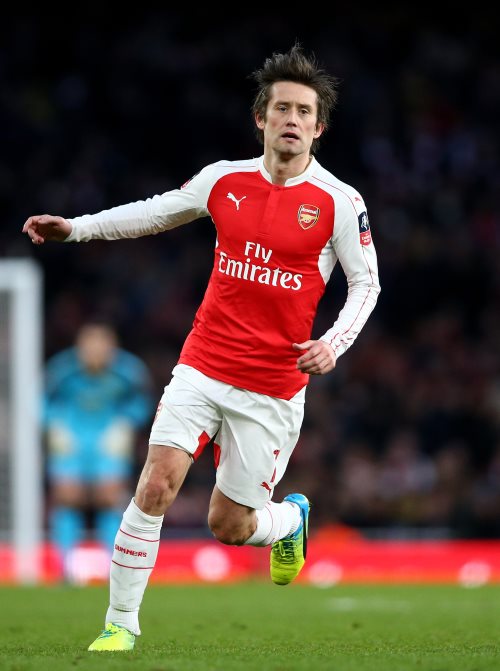 The ten-year period during which he has been part of the club has helped Rosicky come into close contact with a number of players, whom he has seen grow from "little lads to big players".
"It was an amazing [reception from the fans] – if you spend 10 years somewhere it is really difficult as you are so attached to the club. It is unbelievable", Rosicky told his club's official website.

"It is very difficult to say goodbye after 10 years when you know everyone at the club.

"All the young English guys when I came here grew up alongside me, I have seen them since they were 16 years old basically – Jack, Theo, the Ox, Aaron and Kieran Gibbs, so many.

"I have seen them grow from little lads to the big players they are now and this makes me proud that I had an influence on their growth and education.

"That is why it is really difficult to leave."