Everton and Manchester United have been handed a blow with the news that Axel Witsel is looking to join a club playing in the Champions League next season.

Witsel is set to move on from current club Zenit St. Petersburg this summer and has only one year left on his contract with the Russian giants, which has made him an attractive prospect for a whole host of clubs.

The Belgium international has been linked with Inter, Juventus, Roma, Stoke, Everton, Napoli and recently Manchester United.

But Emanuele Cammaroto, who is the head of communications at the Universal Group that look after Witsel's interest, says the midfielder wants to join a side in the Champions League, which would rule out Everton, Stoke and Manchester United.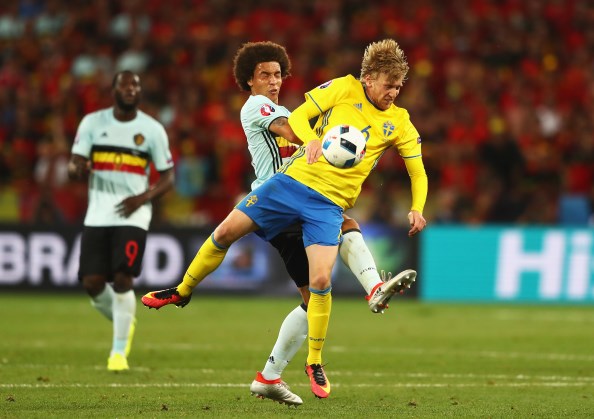 "In England, Witsel's name has been linked with various teams, including particularly Everton, but, in this sense, the footballer has clearly stated that he wishes to play in the Champions League", the representative told Italian radio station Radio Kiss Kiss.
And Cammaroto, dealing directly with the possibility of a move to Napoli, insisted that image rights will not be a problem in any deal, while stressing the short nature of Witsel's contract with Zenit.

"Witsel's [contract] is expiring, so a deal is not impossible.

"Image rights? They would not be an obstacle to negotiations."

Witsel is currently in France with the Belgium national team competing at Euro 2016.

He played all 90 minutes in his side's comprehensive 4-0 win over Hungary in the last 16 on Sunday.