Manchester City playmaker Kevin De Bruyne feels a lack of European football this season has given Chelsea and Liverpool a distinct advantage in the Premier League title race.

The Citizens have been involved in the hurly burly of the Champions League and played out a 1-1 draw with Borussia Monchengladbach in Germany on Wednesday night as they booked their place in the last 16 of the competition.

On the other hand Chelsea and Liverpool, currently occupying the top two spots in the Premier League table, are not involved in European competition and their players received a full week's time to prepare for this weekend's league commitments.

De Bruyne feels this gives them a serious advantage in the league title race as their players have more time to recuperate from games and they can utilise all their resources in the Premier League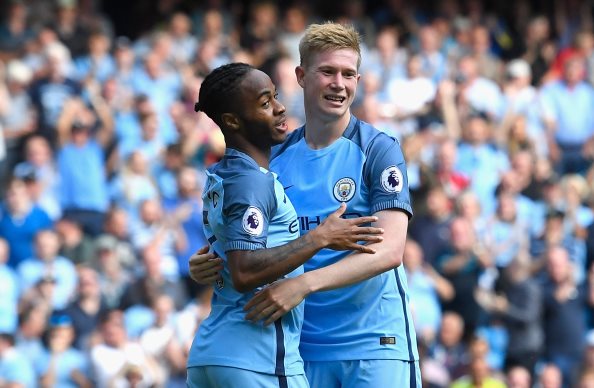 However, the Belgian admits that he prefers playing in the Champions League to putting his feet up and watching the competition on TV within the confines of his house.
De Bruyne told City TV: "It gives them more time to rest obviously. I think we've played like almost ten games more than them already, so that's a big thing.

"But I prefer to play every three days than to sit all week and watch the Champions League [on TV] to be fair.

"Obviously they can be fully focused on the Premier League."

Manchester City will travel to Turf Moor to take on Burnley on Saturday.