New York City FC head coach Patrick Vieira has revealed that he would have liked to have kicked off his coaching career with Arsenal and was disappointed the Gunners did not offer him the opportunity.

Vieira won midfield battle after midfield battle for Arsenal over a nine-year playing spell at the north London club, before being sold to Juventus in 2005.

The Frenchman hung up his boots after a spell with Manchester City in 2011 and slipped into the coaching ranks at the Citizens, working with the club's second string side.

Vieira was happy to receive the opportunity at Manchester City, but admits he would have liked Arsenal to pick up the phone and offer him the chance to kick off his coaching career in north London.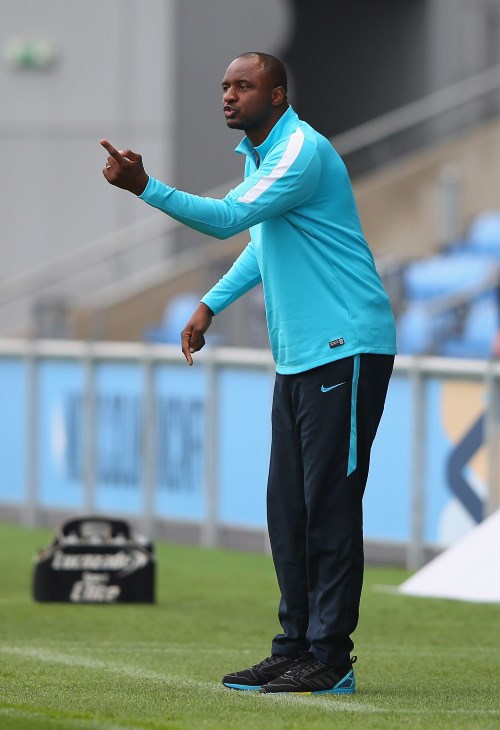 "It's true that after spending nine years at Arsenal, it's the club of my heart, the one where I played my best football. I would have liked if the door was more open to me or other players who spent time there and who would have wanted to learn their career as a coach", Vieira told French radio station RMC.
"Unfortunately, that's not the case.

"I was lucky to arrive at Manchester City at the right moment, but it's true that it leaves a little disappointment with regards to Arsenal."

Vieira insists that himself and other Arsenal legends would not be keen to grab the headlines at the club as they understand the need for a rise up the coaching ranks to come naturally.

"I don't think that [Thierry Henry, myself and others] have the ambition to claim the spotlight at Arsenal, because it's not possible. Things must be done naturally.

"I don't know the demands of everyone, but in my case I just expected a call to ask me if I would go and learn my craft at Arsenal – without taking the place of the U21 or U19 coach, because they are good at their job", Vieira, 40, added.