Ajax youth coach Gery Vink is a big fan of young hitman Kasper Dolberg and revealed that when developing the striker he regularly thought he had the new Zlatan Ibrahimovic on his hands.

Vink was key in helping to make the decision for Ajax to snap Dolberg up, being convinced within minutes of seeing the Dane in action while on trial in the Netherlands.

Vink explained to SportVoetbalmagazine: "When Kasper was in Amsterdam training for a few says, on trial with the A1, I knew enough after three minutes."

Dolberg has turned heads with his superb displays for Ajax in the current campaign, scoring eleven goals in 23 games, in the process attracting interest from Premier League pair Everton and Manchester City.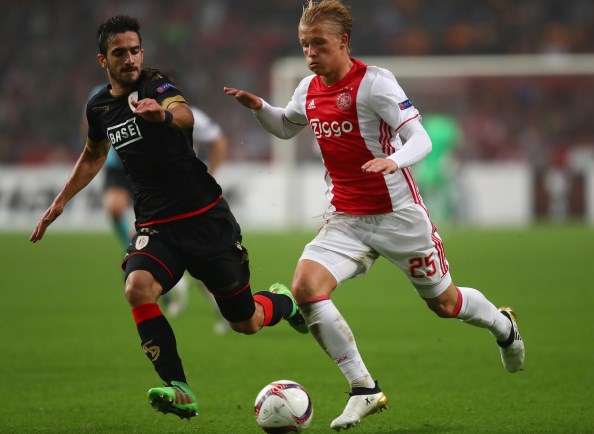 Vink explained that Dolberg had played as a winger in his native Denmark, but he always believed that the 19-year-old was naturally a striker.
And the Ajax youth coach saw something familiar in Dolberg, something which reminded him of one of the club's former stars, Ibrahimovic.

"He had played on the flanks in Denmark, but I saw a striker in him. He was so versatile, but best central.

"Last season, when he increasingly trained with the first team, I heard [then coach] Frank de Boer have the same enthusiasm.

"He plays football with enormous potential", Vink continued.

"I have often thought: this is the new Zlatan Ibrahimovic."

Ajax have Dolberg locked down on a contract until the summer of 2021.