Wolfsburg sporting director Klaus Allofs says that the situation with Julian Draxler is difficult at present, as he sought to explain the attacking midfielder being left out of the club's squad to take on Bayern Munich.

Draxler is desperate to quit the Volkswagen Arena and has been linked with Arsenal, Juventus and Paris Saint-Germain; he wanted to move in the summer transfer window, but a departure was blocked.

The Wolves have slapped a €36m asking price on Draxler and Allofs insists that the club's coach can only select players he feels he can count on.

And Allofs bluntly explained the club have decided he cannot help the team at the Allianz Arena against Bayern Munich.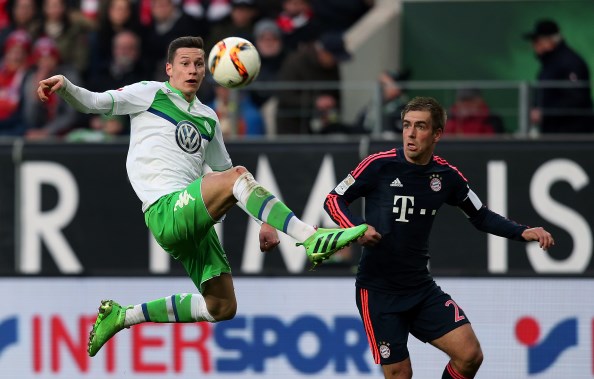 "That is a decision that was taken by our coach alone", he said on Sky Sport HD when asked about Draxler's omission.
"Our coach has said for the past few weeks that he wants to closely monitor who he can count on.

"We are in a very difficult situation and it only works when everyone has the feeling and shows that they are prepared to help the team", Allofs continued.

"Last weekend we saw in particular that it is of course very difficult for Julian at the moment.

"The reception by the spectators in Wolfsburg was not that friendly, which is partly understandable, but I believe that given the situation he can't help us in a difficult away game overall", the Wolfsburg deal-maker added.

The Wolves have a further two games after the Bayern Munich match before the winter break kicks in, which a visit from Eintracht Frankfurt and a trip to Borussia Monchengladbach.