Wolfsburg sporting director Klaus Allofs insists that his side have not set an asking price for wantaway Julian Draxler, though they are now willing to allow him to leave the club.

Draxler, who has been linked with Arsenal, Juventus and Paris Saint-Germain, wanted to quit Wolfsburg in the summer transfer window, but the club blocked any departure.

He continues to want to leave the club and Wolfsburg left him out of the squad which travelled to take on Bayern Munich on Saturday, in another signal they are ready to allow him to go.

It had been claimed Wolfsburg want €36m for Draxler, but while Allofs claims no price has been set, he has confirmed that the club's stance over blocking a departure for the attacking midfielder has changed.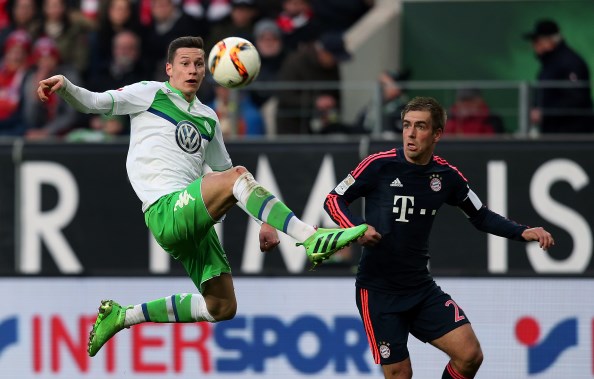 "What we have changed is our basic attitude that we had in the summer when we said we did not want to lose him", Allofs was quoted as saying by German magazine Kicker.
"You have to look at it quiet soberly.

"If there is an offer, we will deal with it and see how we react then.

"We have not put him up for sale", the Wolfsburg deal-maker continued.

"We have not set a price tag – that we say quite clearly."

The 23-year-old was snapped up by Wolfsburg just in 2015, but has struggled to settle at the Bundesliga club following his move from Schalke.

Draxler has made 12 appearances in all competitions for the Wolves in the current campaign, but it remains to be seen whether he will be able to add to to that total before he leaves the club.