The draw for the Round of 16 in the Champions League has been conducted at UEFA headquarters and a series of thrilling ties are in prospect as the tournament enters its business end.

Arsene Wenger's Arsenal, who won their group ahead of French champions Paris Saint-Germain, have been rewarded with home and away legs against German giants Bayern Munich.

Meanwhile, Pep Guardiola's Manchester City side, having had to make do with finishing second in their group behind Barcelona, will play Ligue 1 side Monaco, hosting the principality side in the first leg.

The third Premier League club still involved in the competition, English champions Leicester CIty, won their group and as a result are set to take on Spanish side Sevilla.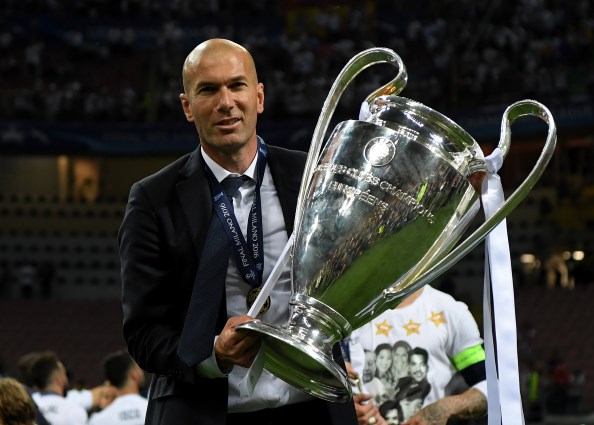 Elsewhere, holders Real Madrid will lock horns with Serie A side Napoli, and fellow Spanish giants Barcelona take on Paris Saint-Germain.
Portuguese giants Benfica meanwhile have to contend with Borussia Dortmund for a place in the quarter-finals.

The second Portuguese side still involved, FC Porto, are to take on Juventus. Bundesliga outfit Bayer Leverkusen meanwhile play Diego Simeone's Atletico Madrid.

The Round of 16 first legs are due to be played over 14th to 15th and 21st to 22nd of February, with the return legs being set for 7th to 8th and 14th to 15th March.

The final this season is at Cardiff's Millennium Stadium on 3rd June.

2016/17 Champions League Round of 16 Draw

Manchester City vs Monaco
Real Madrid vs Napoli
Benfica vs Borussia Dortmund
Bayern Munich vs Arsenal
FC Porto vs Juventus
Bayer Leverkusen vs Atletico Madrid
Paris Saint-Germain vs Barcelona
Sevilla vs Leicester City