Schalke are worried they will lose out if Julian Draxler leaves Wolfsburg this winter, having up to €6m worth of bonus payments relating to his move to the Wolves still outstanding.

Draxler was keen to leave Wolfsburg in the summer transfer window, however the Bundesliga club, who had only bought him a year earlier, refused to consider any offers.

The attacking midfielder remains keen to leave and, amid links with Arsenal, Juventus and Paris Saint-Germain, Wolfsburg are prepared to sell in the winter transfer window, with a fee of €36m mooted.

But according to German magazine RevierSport, Schalke are concerned at developments regarding Draxler, whose value was further hit by Wolfsburg leaving him out of their squad to play Bayern Munich at the weekend.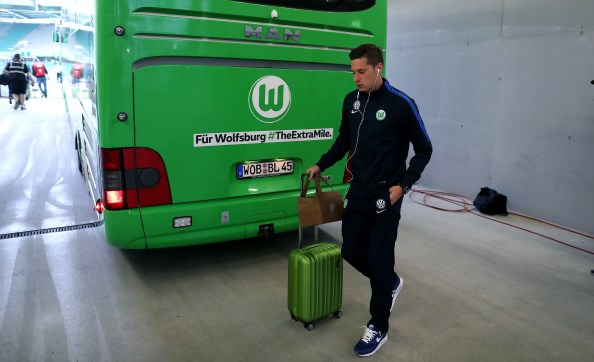 Schalke received an initial €33m from selling Draxler to Wolfsburg, with €7m then dependent on bonus payments.
The Ruhr giants have earned another €1m of the potential €7m in bonus payments, but may be set to miss out on any more.

Schalke could bag the missing €6m if Wolfsburg sell Draxler for at least a fee of €40m.

However, it is now considered extremely unlikely that the Wolves will be able to command a fee of €40m for the attacking midfielder.

Schalke will therefore hope that Draxler does not move in January and instead stays at Wolfsburg to boost his value ahead of the summer window.