West Bromwich Albion manager Tony Pulis has revealed that defender Gareth McAuley told him after the match that Arsenal striker Olivier Giroud grabbed his shirt in the build-up to the winning goal.

Arsene Wenger's team handed the Baggies their second defeat in a row as they beat Pulis' side 1-0 to remain in fourth position in the Premier League table.

A visibly disappointed Pulis said that conceding such a late goal after working so hard for the entire course of the match was disappointing. The manager made a special mention of goalkeeper Ben Foster who made some great saves to keep the away team in the hunt only to be left disappointed in the end.

"It is hard to take. The players worked so hard. Arsenal are a good team and had lots of chances but to concede so late is disappointing", Pulis was quoted as saying by the BBC.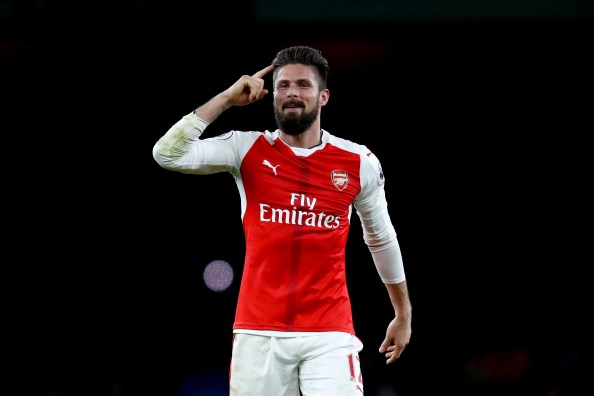 "Our supporters have seen the team work so hard to stop one of the best teams in Europe. Of course Ben Foster has made some great saves and we're disappointed not to see the game out."
Reflecting on the events that transpired leading up to the goal in the 86th minute, the manager said that Giroud managed to outmuscle McAuley by putting his hand across the defender and things could have been different had the defender in question taken a step forward.

"Olivier Giroud has just outmuscled Gareth McAuley out of the way, he put his hand across him early and outmuscled him.

"I think if Gareth takes a step forward then he stops Giroud pinning him. Once he pinned him he is so strong and overpowers him."

On his interactions with McAuley post the match, Pulis said: "Gareth said Giroud has grabbed his shirt before the ball come over – I'm not sure if he did."