Arsenal linked attacking midfielder Nabil Fekir has ruled out the possibility of a move away from Lyon this month, but has kept the door open for a future transfer.

The 23-year-old has been linked with a move away from the Parc Olympique Lyonnais, with Arsenal long reported to be firm fans of his talents, while Paris Saint-Germain are also keen.

The player concerned though has time and again reiterated his desire to stay put at the club which handed him his professional debut.

Asked about a potential switch away from Lyon, the youngster stated that his lull in form of late has meant that he has no offers from any other clubs.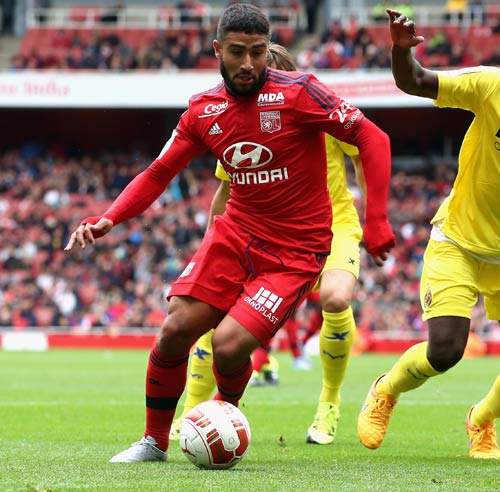 Fekir also took time to stress his desire to honour his contract with the French giants, but insisted that he cannot rule out the possibility of any future move to another club.
"At the moment I'm not very good on the pitch, so I haven't received any offers from any big clubs", Fekir told Planete Lyon.

"Also, with my agent, we're not talking about a future departure at all.

"I simply hope to play more in the second half of the season.

"I'm under contract with the club until 2020 and I see myself staying at Lyon until that date without a problem.

"I feel good here, but I'm an ambitious player and I would like to discover a different kind of football later – Spain, England, Germany…I'm interested in those leagues.

"Why not, one day, go to one of those countries? But not right now."