Thierry Henry believes that Arsenal might be rooting for Tottenham Hotspur to beat Chelsea on Wednesday night, but admitted he cannot bring himself to follow suit.

The Gunners dropped two points in their quest to close the gap on league leaders Chelsea on Tuesday night when they could only draw 3-3 away at Bournemouth.

As a result, if Chelsea beat Spurs at White Hart Lane then not only will they break Arsenal's 13 consecutive wins Premier League record, but they will also swell the gap between the two clubs to eleven points.

Henry believes that Arsenal may well cheer for fierce rivals Spurs to beat Chelsea in order to stop the gap increasing. But Gunners legend Henry cannot bring himself to support Spurs.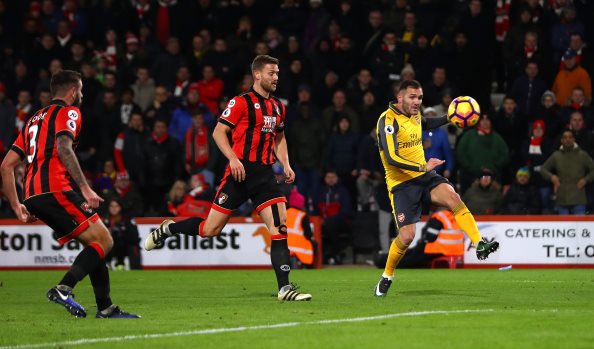 "I won't be, but maybe they will be [cheering on Spurs]", Henry laughed on Sky Sports after the match.
"It would be too much for me."

If Spurs beat Chelsea however, they would leapfrog Arsenal into the top four, moving one point clear of the Gunners, who would be pushed down into fifth spot as a result.

Liverpool are currently the closest to Chelsea in the league table, with the Reds sitting five points off the pace; Jurgen Klopp's men could only draw at Sunderland earlier this week.