Arsenal midfielder Francis Coquelin believes that all that Alex Iwobi needs to make himself a complete player is goals.

The youngster has continued to kick on in his quest to become an established starter at the Emirates Stadium after enjoying a breakthrough campaign last term

The 20-year-old has managed 23 appearances for his team this season so far, finding the back of the net three times and has also provided his team-mates with an equal number of assists.

And having himself found his footing in Arsene Wenger's team after being promoted from the youth academy and being sent out on a number of loan spells, Coquelin feels that what Iwobi has achieved in just his second season at the top level is commendable.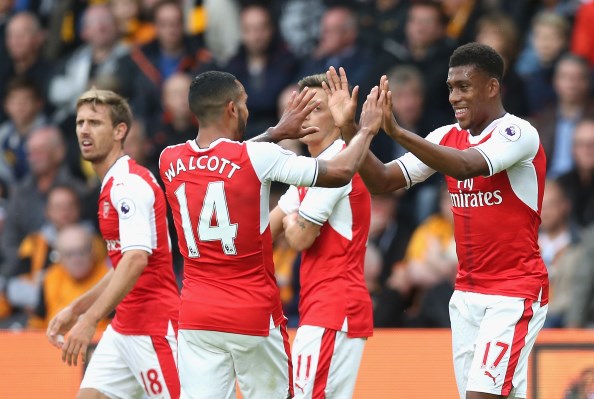 However, the Frenchman also feels the need for Iwobi to increase his goalscoring tally in order to turn himself into a complete player.
"Alex had his breakthrough season, but this year he can confirm it even more", Coquelin told his club's official website.

"I really like the way he plays.

"He's got technique and quick passing.

"The only thing he needs to add now is goals and he will be a complete player, but he's a player I really like. 2017 can be his year."