Arsenal goalkeeper Petr Cech has admitted winning the Premier League title is not entirely in his side's hands and has stressed that other teams will need to drop points for the Gunners to claim the crown.

After back-to-back defeats against Everton and Manchester City respectively, the Gunners have won their last two games to start the process of recovering.

Arsene Wenger's men will be visiting the Vitality Stadium later in the day to take on Eddie Howe's Bournemouth and will be aiming to win their third game on the trot.

Cech, who has kept clean sheets for his side in their last two games, said they will try their best to win the Premier League, but a lot depends on other teams as well.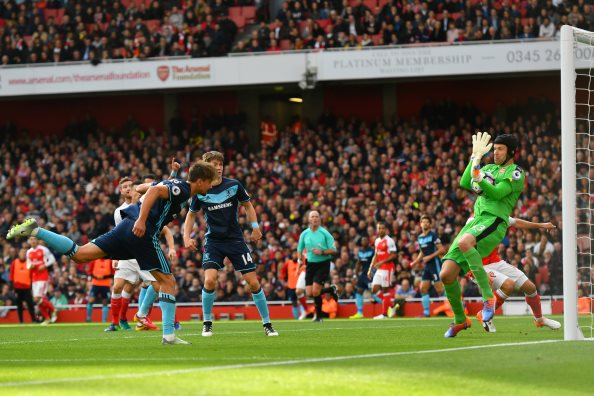 "But I think overall we are in a position where we have the chance to go and try to win the title", Cech told Arsenal Player.
"It all depends on the teams in front of us, if they drop points, but there are a lot of games to be played.

"We play everybody, so we can take advantage of that, and I believe that if you have a good run of results, the table might look different", added the 34-year-old.

Last season the Gunners finished second in the Premier League table, ten points behind league leaders Leicester City.

Arsenal have lost just three games in the Premier League so far and have remained in the top four for the majority of the season.