Chelsea striker Diego Costa has credited the side's superb team spirit as being behind their good run of results, arguing that a close bond between players and staff is the basis for recording regular wins.

Costa was once again on target for the Blues during his side's 4-2 victory over Stoke City on New Year's Eve.

The goal against the Potters was his 14th of the current campaign and the Brazilian remains the top scorer in the Premier League this season with Zlatan Ibrahimovic in second place with 13 goals.

Chelsea have been sensational this season under new manager Antonio Conte; they have won 13 games on the trot and have the strongest defence in the league.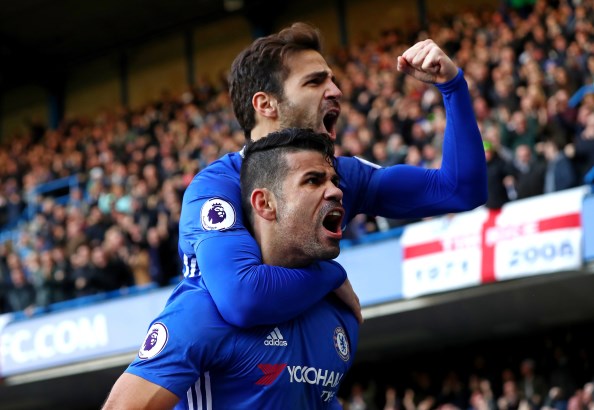 Costa has credited the Italian for the turnaround and has said the team spirit has been the key to good results.
"If you work hard and there's not a good atmosphere, the work doesn't mean a thing", Costa told the club's official website.

"You can run 20km, 80, 100, and if there's no spirit between the players, the coaches, as colleagues, it won't come out as well.

"Work goes well if you give your best with the guy beside you", added the in-form striker.

Costa said during the week Chelsea train seriously and take the approach into matches.

"The team is very good, when we win the atmosphere is like this, but it's important that during the week we train seriously, so we approach games like this."

The Blues will visit White Hart Lane on Wednesday to take on Tottenham Hotspur, who have won their last four games and have scored eight goals in their last two games.