Real Madrid boss Zinedine Zidane has revealed that he has spoken to unsettled winger James Rodriguez and told him that he is an important part of the club's future.

The Colombian international has been linked with a move away from the club after finding his playing time at the Santiago Bernabeu limited this term, while he recently claimed to have offers on his table amid unhappiness at being overlooked for the Club World Cup final.

The 25-year-old has struggled for regular action and has managed just an overall eight league appearances for Los Blancos in the current campaign.

Premier League giants Chelsea and Manchester United have been linked with a move for the player, along with Italian champions Juventus, though the Real Madrid boss has done his best to stamp on talk of Rodriguez leaving.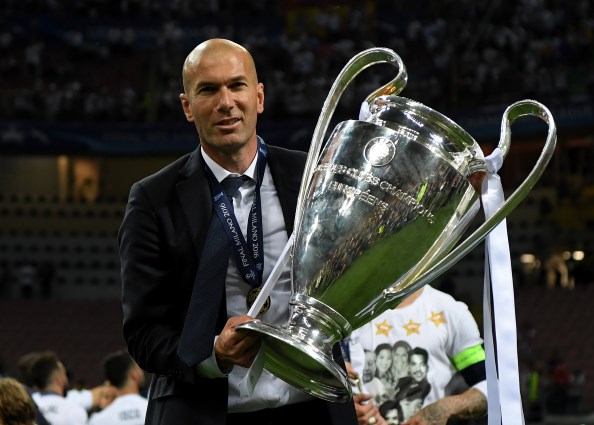 According to Zidane, he has held discussions with Rodriguez and has assured him that there is no reason to worry.
The Frenchman concedes that it is natural for a player to be angry when he misses a game such as the Club World Cup final, but Zidane has been keen to stress he sees the Colombian as a key player.

"James is a Real Madrid player, an important player", Zidane was quoted as saying by beIN Sports.

"I get along with James just as well as I do with the rest of the players because they're all important and we're going to keep working together.

"It's a difficult moment when you don't get to play in a [Club World Cup] final, it's easy to be angry.

"I understand that it's difficult, but now that's in the past and we want to look at what's ahead of us and be together.

"Yes we've talked, I told him he's a Real Madrid player.

"He wants to be here, he's in the best club in the world. I want him here, there's nothing else to say.

"We'll keep doing our work and that's the important thing."