Arsene Wenger has revealed that Arsenal midfielder Santi Cazorla's recovery from an ankle injury could take longer than expected and the Spaniard will not feature in January.

The 32-year-old midfielder has been out of action since mid-October and while initially he was only expected to miss a couple of games, the injury turned out to be much more serious than expected.

Cazorla had to undergo surgery on his foot last month and was expected to miss around three months of action at least, but it seems it could take even longer than anticipated for him to return to the pitch.

Wenger admits that the midfielder's rehabilitation process is not moving according to plan and the Spaniard is yet to start any physical work to get his ankle back in shape, which he feels is only a bad sign when it comes to his recovery.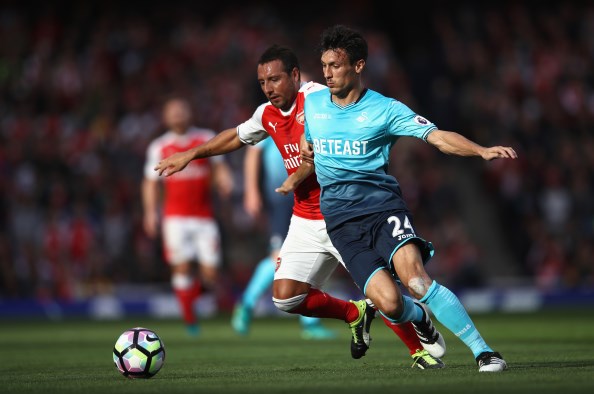 And the Arsenal boss has conceded that with the current speed of his recovery, Cazorla is expected to miss more than just three months of football.
Asked about a possible date for Cazorla's return, the Frenchman said in a press conference: "At the moment it's far.

"It is not moving as quickly as we expected.

"It could take longer and at the moment he is not planning to go out and run and if you are going out then it's six weeks and he is not near that.

"So he is definitely not playing in January."