Chelsea legend Tommy Langley has saluted Tottenham Hotspur manager Mauricio Pochettino for identifying the Blues' weak spot and exploiting it ruthlessly at White Hart Lane on Wednesday evening.

Antonio Conte's men went into the Premier League fixture on a 13-game winning run, but two headers from Dele Alli handed the Blues defeat as Spurs ran out 2-0 winners.

On both occasions Christian Eriksen picked out Alli, who had found room between Chelsea's defenders to steer a header past Thibaut Courtois.

Langley thinks Pochettino had carefully studied Chelsea and picked out a weak spot between wing-back Victor Moses and centre-back Cesar Azpilicueta.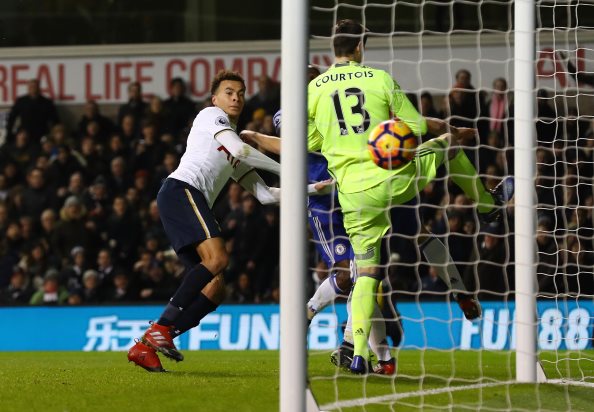 He said on Chelsea TV: "I think Pochettino did a job on us because I think he recognised a slight weakness in Azpilicueta at the far stick, with Victor Moses.
"Victor is not a natural defender and I think Azpilicueta in the air got exposed twice in exactly the same position.

"So to be fair to Pochettino he has recognised the weakness.

"They have hit two great balls from Eriksen, you can't give him time on the ball, 2-0, we get done", Langley added.

Chelsea will now bid to bounce back from losing at Spurs and embark on another long winning run, but they will have to wait until 14th January to play Leicester City, with the FA Cup being on the agenda this weekend as Peterborough United visit Stamford Bridge.