Former Rangers midfielder Stuart McCall believes that while the Gers bringing in Joey Barton and Celtic appointing Brendan Rodgers as manager were similar in terms of the coups involved, the difference between how the respective moves have worked out has had a key impact this season.

Scottish champions Celtic made a statement of intent as they announced the former Liverpool boss as their manager early in the summer, following Ronny Deila's departure.

Celtic's Old Firm rivals were keen to respond with a big name of their own and announced the signing of Barton on free transfer just a few days after to the announcement by the Bhoys.

McCall believes that Rangers did make a big statement of intent by signing Barton, but Rodgers was always destined to have the bigger impact.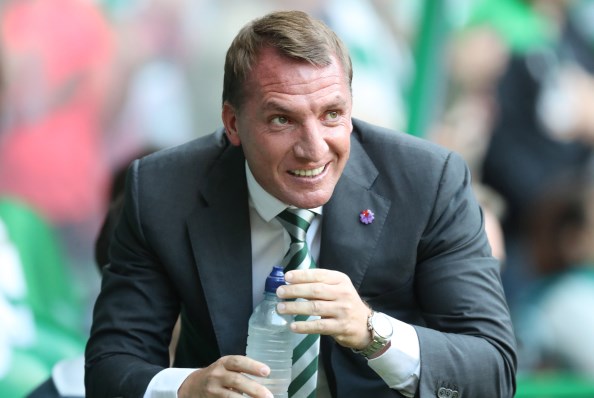 The former Gers midfielder noted that Celtic did not carry out wholesale surgery on their squad in the summer, but Rodgers was able to lift the group to another level.
"I look back to the summer and there wasn't much of a difference between Rangers announcing Joey Barton and Brendan Rodgers being appointed at Celtic", McCall was quoted as saying by Herald Scotland.

"The two sort of happened at the same time.

"I remember at the time of Barton signing thinking 'that a big statement from Rangers'. But I have to say that to bring someone such as Brendan in was a massive coup for Celtic.

"As the season progresses, the Barton thing didn't work out and Brendan worked out magnificently, I am looking at Celtic and they have only brought in a couple of players.

"Kolo Toure was signed, and he hasn't played so much, there is Moussa Dembele and Scott Sinclair, but it was more or less the same squad which the previous season were perceived to be not good. That they didn't do so well.

"The difference with Brendan is what he has got out the team.

"You only have to look at Scott Brown and Stuart Armstrong.

"Celtic have absolutely stormed it and done far better than anyone would have thought in terms of wins; hence the gap is as big as it is. Rangers have had too many draws.

"But I think the blow to Rangers, and there's no doubt it was a blow, was when Celtic managed to go out and get the manager they have at the moment."

Celtic have won all three of their meetings with Rangers this season and Bhoys fans are already eyeing continuing the trend for the rest of the campaign.