Liverpool linked winger Julian Brandt insists he is not worried about turning down Bayern Munich or any other clubs that make a play for his services if he feels staying at Bayer Leverkusen makes the most sense.

The 20-year-old is increasingly attracting transfer speculation due to the progress he has made at the BayArena, combined with the fact he is now into the final two years of his contract at Leverkusen.

He turned down Bayern Munich in 2013 in order to sign for Leverkusen and issued a warning that he would be prepared to do it again if the switch does not make sense.

But he also insists that his stance for Bayern Munich goes for other clubs too, warning he is ready to knock back offers from any side if they do not suit him.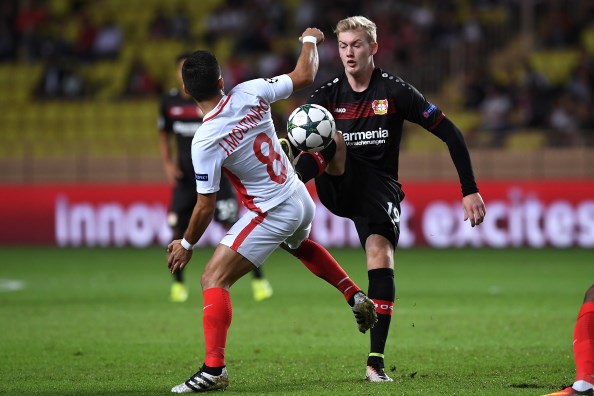 Brandt, who has been linked with Jurgen Klopp's Liverpool this month, told German daily Bild: "I would not be scared to dismiss Bayern for a second time. The same goes for other clubs, too."
Asked about signing a new contract with Leverkusen, he replied: "Of course that is possible. I feel very comfortable here and I know what I've got here. We're constantly in good talks."

Brandt feels that the best time to make a concrete decision would be the summer as he does not want to become bogged down in constant transfer talk.

And the winger believes that consistent speculation over his future could well start to have an impact on his performances on the pitch.

"If it were up to me, the summer would be the right time [to announce a decision].

"I don't want to deal with this forever.

"It gets annoying and performances will suffer because of it."

Brandt is considered one of the brightest prospects in the Bundesliga and is sure to have a number of clubs whispering in his representatives' ears over a potential switch away from the BayArena.