Chelsea defender Kurt Zouma admits that it would be hard for any Blues player not to get the message from Antonio Conte from the touchline.

Conte arrived at Chelsea in the summer in the backdrop of a poor season for the Blues where they finished tenth in the league table after being the Premier League champions the previous year.

However, the Italian has managed to completely change the mood at Stamford Bridge and has lifted Chelsea to the top of the league table, with many not expecting anyone else to challenge them for the title in the second half of the season.

Known for his hard-nosed management behind the scenes, Conte's passion is on display on the touchline, with the Chelsea manager in perpetual motion and gesturing at his players.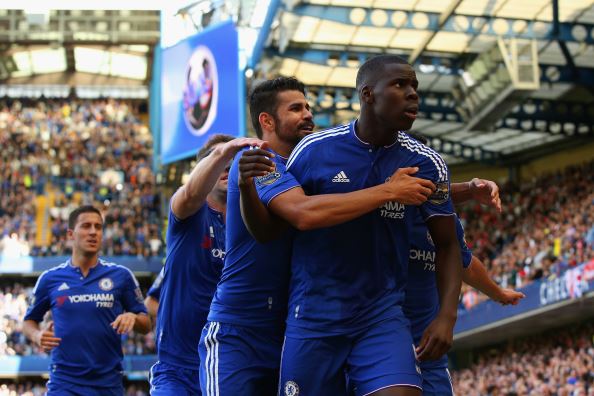 And Zouma feels that the Chelsea manager on the touchline is a sight to behold because of his passion, which comes out of his sheer will to win all the time and admits that if he wants to get a message across to any anyone on the pitch, he makes sure the player listens.
Asked if the players can hear Conte from the touchline, Zouma told French sports daily L'Equipe: "Ah, yes we hear him.

"It's simple, he has a seat but he never sits down.

"He has an incredible amount of passion, he wants to win so much, he wants to immerse us in it, push us to win every game, to give everything until the end and he does the same – he cries, he jumps, he throws the ball if necessary.

"One must be on the other side of the pitch not to hear him, but if he wants to say something, he'll scream so many times, at one point you are bound to meet his eyes.

"Seeing it from the bench, it's very impressive; he has such passion."

Conte won three league titles on the trot with Juventus and is in line to win the Premier League in his first season at Chelsea.