Kurt Zouma admits that with Chelsea playing at a different level at the moment, it is difficult for him to find a regular place in the team – but the Frenchman is insistent that he is ready to bide his time.

Coming back from a horror knee injury, which kept him out of the Chelsea team for almost a year, the defender recently made his return to the senior team fold under Antonio Conte.

His appearance from the bench against Arsenal last weekend was his first Premier League outing in almost a year and Zouma remains keen to cement his place in Conte's plans soon.

The Frenchman wants to play more but is also aware that with Chelsea playing well with a settled defensive until, it will be difficult for him to break the pattern just yet.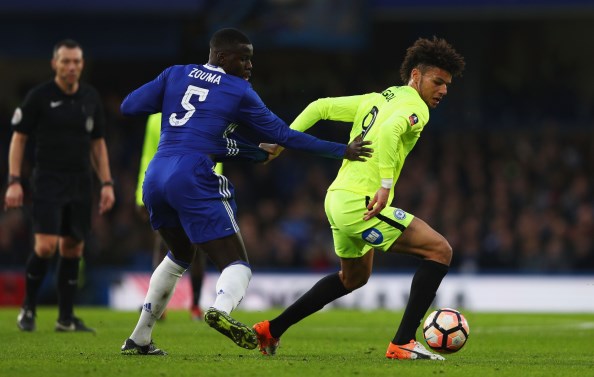 Zouma said in an interview with French sports daily L'Equipe: "I want to play of course, especially as the big injury took away time [out of my career].
"But I must remain patient because the team are playing really well.

"But I am learning by watching [Chelsea play]."

The 22-year-old is ready to remain patient for his opportunities to arrive and is keen to contribute to Chelsea's success this season.

"The team are playing really well, I have no other choice but to remain patient. I do not despair as my chance will come.

"Of course it burns my legs a bit, but I participate in my own way to the success of the team."