Chris Sutton has accused Arsene Wenger of running a dictatorship at Arsenal and populating his coaching staff with yes men.

Wenger is under extreme pressure at the Emirates Stadium as Arsenal stare at missing out on qualifying for the Champions League for the first time during the Frenchman's reign.

His contract expires in the summer and Wenger is set to announce whether he has decided to extend it soon.

Sutton thinks that Wenger's last 13 years at Arsenal have been a disaster, while he feels the Frenchman is not having his decisions challenged behind the scenes as he has appointed coaches who will not disagree with him.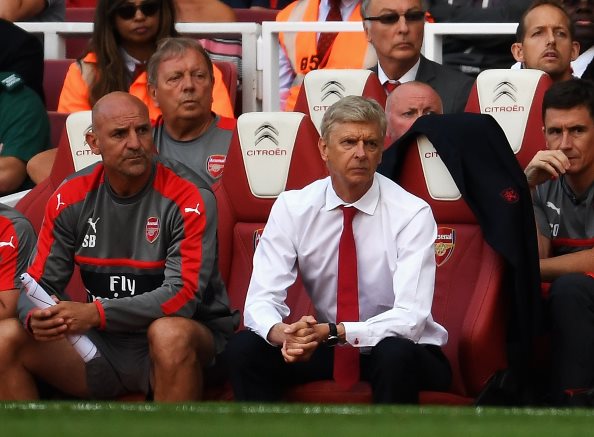 Sutton said on BBC Radio 5 live: "The last 13 years have been a disaster and the two FA Cups have papered over the cracks.
"The biggest problem for me is it's a dictatorship.

"He surrounds himself with yes men.

"He's brought all these players in and the players aren't showing fight, they aren't showing heart – and they aren't playing for him."

And Wenger is, Sutton believes, surrounding himself by an environment which is unhealthy.

"The environment is unhealthy at Arsenal", the former Chelsea and Celtic striker added.

Arsenal lost 3-1 away at Tony Pulis' West Brom at the weekend and now sit just sixth in the Premier League standings, with thoughts of challenging for the title now long gone.

Wenger's side are six points off fourth placed Liverpool, but do have two games in hand on the Reds.