Chinese Super League side Tianjin Quanjian have confirmed that they are still working on a deal to sign Chelsea striker Diego Costa.

China is rapidly becoming the new home for some of the world's best paid footballers, with the likes of Carlos Tevez and Alexandre Pato switching to the country to play their football.

Premier League leaders Chelsea are not new to the scenario of seeing their players leave for Asia, with midfielder Ramires and attacking midfielder Oscar both moving there on big money deals.

And now Antonio Conte's premier striker might also be following suit with Shu Yuhui, the billionaire owner of Tianjin, claiming that a deal for the Spanish striker is being worked on and could be finalised in the next transfer window.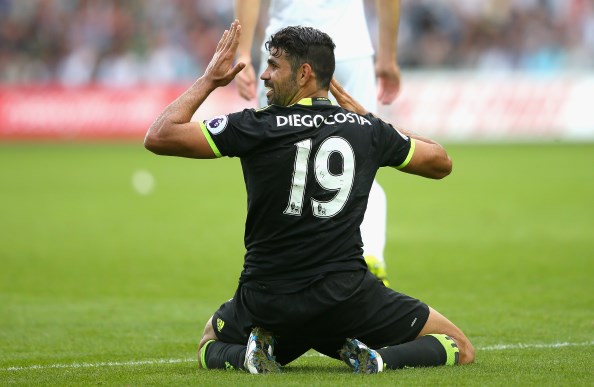 Yuhui went to the extent of revealing that his club aim to compete with the likes of Real Madrid and Bayern Munich when it comes to buying world class players.
"I can only say that we are still working on the deal [to sign Costa]. And we have already made contacts with several players", Yuhui told Sina Sports.

"We have high standards [when it comes to buying foreign players] and those players prefer top clubs such as Bayern Munich and Real Madrid.

"It's safe to say that we have the same transfer targets as those illustrious clubs.

"We may have to pay bigger price because our club are now competing with Real Madrid and Bayern Munich."