Manchester United target Antoine Griezmann has insisted that his future at Atletico Madrid is not linked to coach Diego Simeone's future.

The 26-year-old French forward is Manchester United's top target for the summer transfer window and the club are reportedly prepared to meet his €100m release clause to wrest him away from Atletico Madrid.

On the other hand, there are also murmurs that Simeone could leave Atletico Madrid in the summer with suggestions that Inter Milan are trying to tempt their former player back for their vacant coach's position.

There have been suggestions that if Simeone continues at the Spanish club next season, Griezmann could also opt to stay because of his close relationship with the Atletico Madrid coach.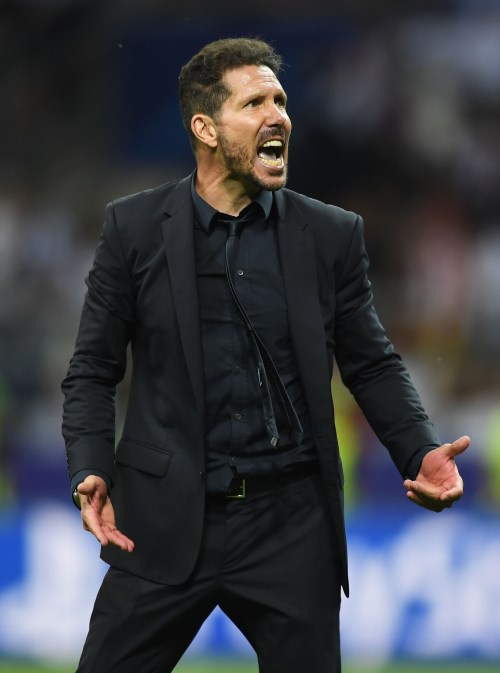 The Frenchman stressed that he is happy at the club for the moment but stopped short of guaranteeing that he will continue at Atletico Madrid, despite insisting that he enjoys working with Simeone and his team-mates.
Griezmann told AS: "I'm very comfortable here.

"Now Miguel Angel has to speak with my representative [over my future] and I just want to enjoy every moment, I don't plan for the future.

"I love Cholo and I love my team-mates. I am still at Atletico because I am happy, just the like the day of my presentation."

However, when probed on whether Simeone's future is linked to him staying or leaving the club, the Frenchman's said: "My future at Atletico is not linked with Cholo's future."