Arsenal manager Arsene Wenger has bemoaned his side missing out on a top four finish in the Premier League by a single point, but saluted his side for their performance in a 3-1 win over Everton and stated his belief the current crop can win the title if the club keep them together.

The Gunners knew they needed to win on the final day to stand any chance of finishing in the top four and made their intentions clear when Hector Bellerin struck in the eighth minute.

Arsenal suffered a blow when Laurent Koscielny received his marching orders in the 14th minute, but the ten men made it 2-0 in the 27th minute when Alexis Sanchez scored.

Romelu Lukaku made the game interesting by pulling one back for the Toffees in the 58th minute from the penalty spot, but Arsenal sealed the deal when Aaron Ramsey grabbed a goal in injury time.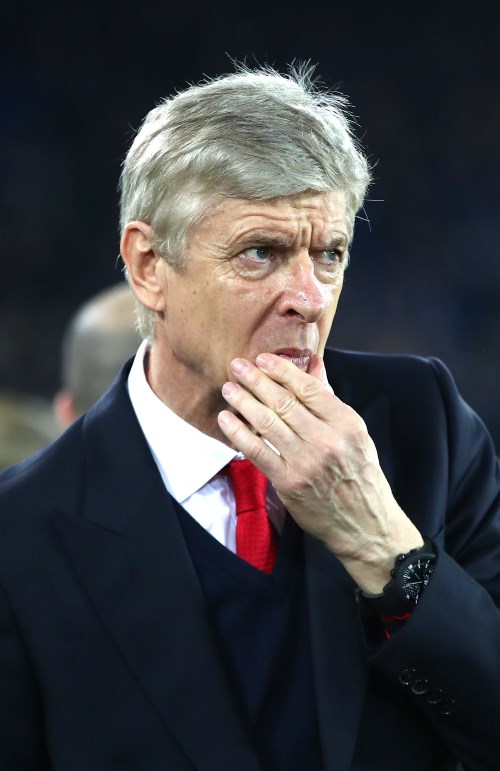 With Liverpool and Manchester City winning, Arsenal have finished fifth and outside the top four by a point, something which Wenger wasted no time in bemoaning.
But the Frenchman believes a positive can be taken from how his side played against the Toffees.

"It's sad and frustrating", Wenger told the BBC when asked about missing out on a top four finish.

"It was down to one point in the end.

"The [points] total is decent if you look at it over the years

"We did the job until the end. We were remarkable with 10 men today."

He also insisted Arsenal must keep their squad together as it has the makings of a title winning team.

"This group must stay together.

"I think they will win the championship."

With no Champions League football, there will be a question mark over the Gunners' ability to keep Alexis Sanchez and Mesut Ozil.