Manchester United are on the verge of securing the signature of Croatian winger Ivan Perisic this summer from Inter Milan.

Negotiations between the two clubs have picked up pace since last week after weeks of brinksmanship and Inter and Manchester United are closing in on a deal for Perisic.

According to Rai Sport, Manchester United are close to securing the signature of the 28-year-old winger after agreeing a deal in principle with the Nerazzurri for his transfer.

After weeks of negotiations, the Red Devils have agreed to pay a fee of around €46m to Inter to take Perisic to England during the summer transfer window.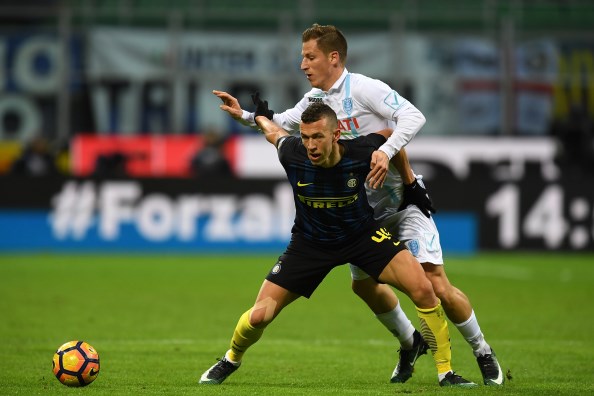 Inter will leave for their pre-season tour of China on Tuesday and Perisic is reportedly desperate to avoid getting into the plane with his Nerazzurri team-mates.
If a final agreement is reached between the two clubs, Inter could excuse the player from travelling to China and allow him to complete his move to Manchester United in the coming days.

Jose Mourinho has claimed the club have done 50 percent of their transfer business this summer and it seems he could welcome Perisic to his squad soon.