Jurgen Klopp says he is "fine" with large parts of Liverpool's performance in their 2-2 Champions League draw against Sevilla at Anfield, after poor defending again reared its head to deprive the Reds of the win.

A poor mistake from Dejan Lovren, who missed his kick, let Sevilla take the lead from close range at Anfield, but despite Liverpool fighting back to lead 2-1, further lacklustre play at the back meant Sevilla could make it 2-2 with 18 minutes left.

It ended 2-2, meaning Liverpool start their Champions League group stage campaign with a draw, but Klopp feels he has little to complain about as for large parts his men did well.

Klopp said on BT Sport: "It was pretty much a winning performance for 85, 86 minutes and the team played well against a side who play well.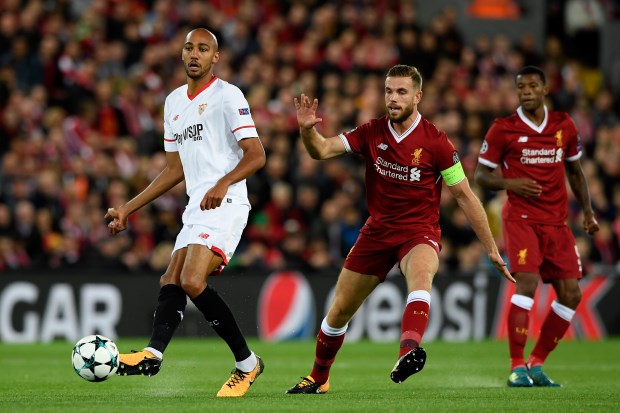 "We had answers for everything apart from the goals. I have to see them again", he continued.
"That is not the good thing.

"It was an exciting game from my side, everyone saw our desire and passion but we got a point.

"We know we have to improve but there is so much potential and we can work with this. It is a draw, it does not feel too good but I am fine with big parts of the performance", he added.

And Klopp feels there is no point in Liverpool feeling frustration at the dropped points, while the German claims his men did defend well.

"It does not make too much sense to be frustrated, we have to take it.

"It is not what we wanted, not what we deserved. They had two chances, no more so we were the dominant side and defended well", Klopp added.

The other game in Liverpool's group saw Maribor and Spartak Moscow play out a 1-1 draw in Slovenia.