Olivier Giroud admits that he came close to leaving Arsenal in the summer before deciding in favour of continuing at the Emirates.

The Frenchman made it clear in the summer that he could not afford one more season of warming the bench at Arsenal and was considering leaving the club in the recently concluded transfer window.

He had takers in France with Marseille and Lyon showing an interest and Everton were keen to take him to Merseyside last month, but the Frenchman eventually decided to stay put at Arsenal.

Giroud admits that he came close to finding the exit door at Arsenal in the summer, but following consultations with his family and friends he decided to continue with the Gunners.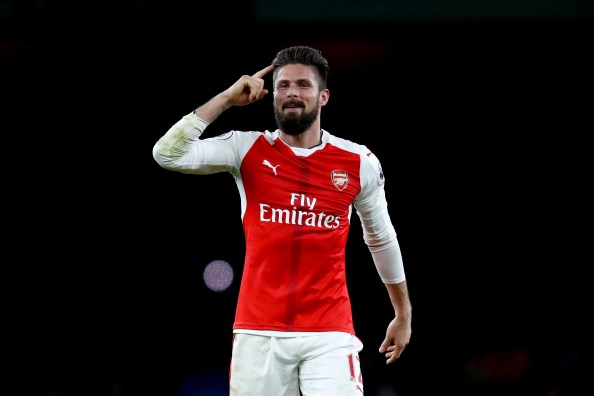 He wants to complete his unfinished story with Arsenal and win more trophies at the Emirates Stadium.
Asked how close he came to leaving Arsenal, Giroud said in a press conference: "It was a private decision to stay.

"It is true I was close to leaving the club because I said I wanted to play, but after a big reflection with my family and close friends in the sport, I wanted to stay at Arsenal.

"I thought the story was not over or finished at Arsenal.

"The club has brought me a lot and I think I want to give it back.

"I still want to improve and win trophies with the club. My story is not finished."

Giroud is one goal short of reaching the landmark figure of 100 goals for Arsenal.