Bayern Munich should have snapped up Liverpool target Timo Werner, Bavarians coach Jupp Heynckes believes.

RB Leipzig moved to sign Werner from Stuttgart in the summer of 2016 for a fee of just €10m and the striker has quickly made a mockery of the low sum by hitting the ground running for last season's Bundesliga runners-up.

Heynckes was recently appointed Bayern Munich coach, succeeding Carlo Ancelotti, and the veteran tactician has not been shy about voicing his view that the Bavarians should have been the ones to sign Werner as they hunt the top German talents.

He told German daily Die Welt: "Bayern should have signed a player like Timo Werner from Stuttgart a few years ago.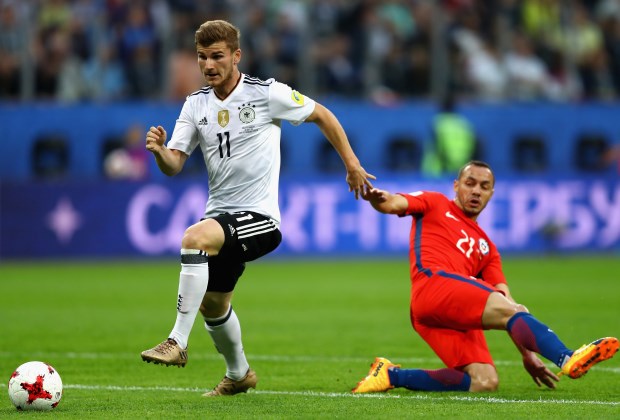 "He could have learned here very well. You have to reach out for young talents in time", Heynckes added.
Werner, 21, has already found the back of the net 27 times in 40 Bundesliga appearances for RB Leipzig.

His exploits have garnered attention, with Liverpool manager Jurgen Klopp strongly linked with wanting to take him to Anfield.

It remains to be seen if Bayern Munich will enter the fray for Werner if the Reds go knocking on RB Leipzig's door with a big bid in the future.