Aberdeen legend Willie Miller feels Derek McInnes should be allowed to speak to Rangers, but believes the Glasgow giants would still have their work cut out to convince him to move to Ibrox.

Rangers have made an approach to Aberdeen to speak to McInnes about their vacant managerial position, but the Dons are yet to give the Glasgow giants permission.

McInnes didn't take training at Aberdeen on Wednesday and was scheduled to speak to the chairman about the approach from his former club.

Miller feels it makes no sense for Aberdeen to have an unhappy manager and believes the club should allow the 46-year-old to hold talks with Rangers, who are willing to offer £1m in compensation to the Dons.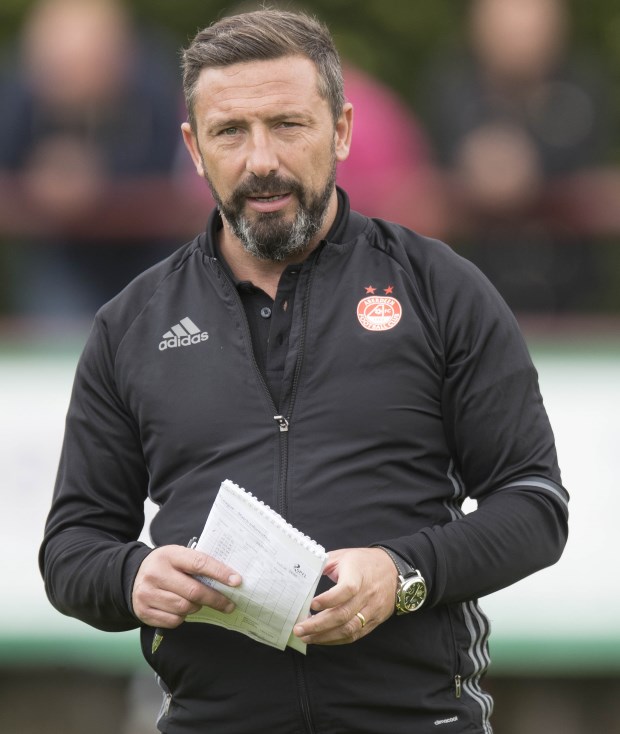 "If there is a willingness from Derek to speak to them, it is difficult for the chairman to stand in his way, in my opinion", the Dons legend told BBC Scotland.
"The last thing you want is an unhappy manager at the club."

Miller believes Rangers will still have a tough job to convince McInnes as they are not in a financially stable situation and would have to convince the current Aberdeen boss about the funds available for future transfer windows.

He admits the 46-year-old could still opt to continue at Aberdeen, where he is well regarded by the board and the fans, even if they allow him to have talks with Rangers.

"For me, it is all about Derek and what he wants to do.

"If he wants to speak, then I think he should be allowed to talk to Rangers. We all know Rangers have had major issues and there are big financial questions to be answered at Ibrox.

"Derek would have to be convinced going forward that they have the funds to support what plans he would have to try to attempt to challenge Celtic, which is a huge task.

"If all the answers are right, then there is a good chance of him going. But if not, he has a nice, stable situation at Aberdeen.

"He knows the fans love him, he knows the directors hold him in high regard as well, and that should be in the back of his mind."