Anderlecht coach Hein Vanhaezebrouck has advised West Ham midfield target Leander Dendoncker to wait for bigger clubs to come calling in the summer.

The 22-year-old has been heavily linked with a move to England in the winter and he is a top midfield target for West Ham, where David Moyes is insisting on signing him.

The Hammers have been in touch with the player's entourage and Anderlecht for Dendoncker, but Vanhaezebrouck insisted that the midfielder should continue at the club until the summer.

The Anderlecht coach believes Dendoncker's current suitors are not worth leaving Anderlecht for at the moment and feels if he is patient and continues to perform, bigger and better clubs will want him at the end of the season.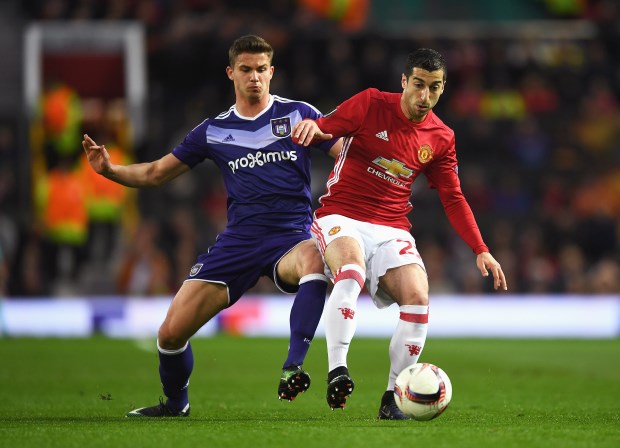 Vanhaezebrouck was quoted as saying by Het Belang Van Limburg: "Dendoncker has to stay.
"Leander should be aware that the clubs who are interested now are certainly not the clubs to go to. These are teams that play in the big leagues but are always left hanging.

"If he continues to play like this, then in June many bigger clubs will knock on the door and he should not leave for the money either.

"Leander will earn so much in life, he can surely stay here for four more months. Here he can continue to develop at peace and find a place in the Red Devils [the Belgium national team]."

Despite their coach's public assertions, Anderlecht are aware that Dendoncker could opt to leave in January and they have already been working behind the scenes to identify a replacement.

The Belgian midfielder is also unsure whether Anderlecht will keep their promise to let him leave in the summer as a new regime is set to take charge of the club soon.