Rangers boss Graeme Murty insists that he wants all his players to be happy and therefore could not stop Danny Wilson from following his heart and joining Colorado Rapids.

The 26-year-old ended his two-and-half year-long association with the Glasgow giants to secure a move to the MLS, putting pen-to-paper to a three-year contract.

Wilson had just six months left on his current contract with the Gers and decided that leaving for the United States was a superb opportunity for himself and his family.

Reacting to the move, Rangers manager Murty said that he could have easily told Wilson to honour his contract at Ibrox.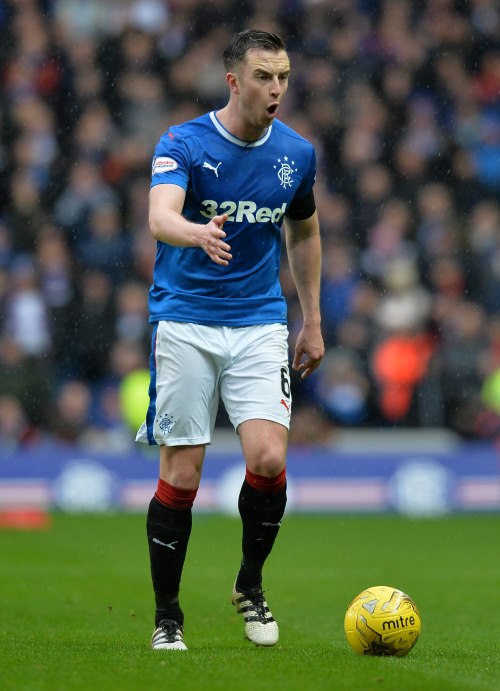 However, Murty also took time to reveal that he did not want to stand in the way of the player, who had his heart set on the move and now that it is done he wants to wish the player well.
"Danny found it very difficult in the circumstances previous to my own appointment, he wasn't in the squad and he felt as though he wasn't going to be in the long term plans of the squad so he decided to look elsewhere", Murty told his club's official website.

"I came in and he came into the squad and I have to say I thought he was fantastic for us, he did a fantastic job, scored vital goals and stood up to big challenges and won big games for us.

"He decided that he had an option that he'd worked really hard to get for himself and his family in a different place.

"We had a bit of a heart to heart; he and I sat down for 40 minutes chatting about his options.

"He knows what I think of him as a person and as a player but he has decided that he and his family would benefit from a new challenge.

"I couldn't hand on heart stand in the way of him, I could if I wanted to say to Danny no you are going to honour your contract, you are going to see it out until the end of the season but in good conscience I couldn't sit across from him and tell him I was prepared to do that.

"I want the players to be happy, I want the players to be content and I want the players to be pushing and striving to make this place better.

"Danny felt his heart was away from the place and I thought it was better for all concerned to let him go and explore that."