Manchester United manager Jose Mourinho has credited Newcastle United for showing tremendous fight and determination following his side's 1-0 defeat at St. James' Park this afternoon.

A Matt Ritchie goal in the second half was good enough for Newcastle to win an unlikely three points over Manchester United and avoid an unwanted record equaling run of games without a win at home.

Anthony Martial and Alexis Sanchez missed guilt edged opportunities either side of half time to put Manchester United on the scoresheet.

However, debutant goalkeeper Martin Dubravka was brilliant in goal for the home side, including making a stoppage time save to keep a clean sheet and earn the three points for his side.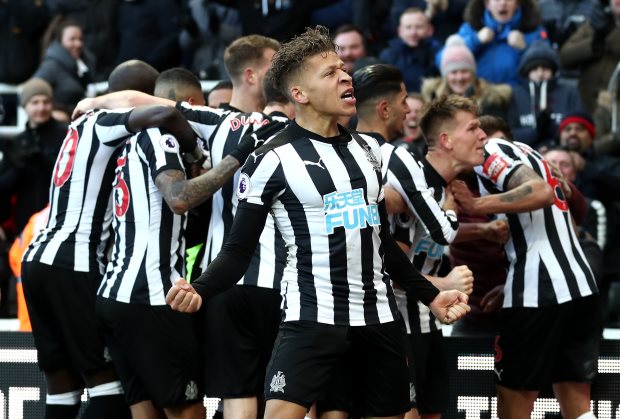 Newcastle's players also carried out some desperate defending and goalline clearances to keep Mourinho's men at bay and the Manchester United boss admits that the home side showed immense fight, character and gumption to earn the win.
He admits that a defensive mistake led to Newcastle taking the lead and feels with luck in the Magpies' corner, it was never going to happen for his players today.

Mourinho told Sky Sports after the game: "They fought like animals – I hope they take that as a compliment. The gods of football were on their side.

"It wasn't going to happen for us today. Newcastle gave what they have and what they don't have, that's a beautiful thing in football.

"They fought for their point, a point is what they had in mind.

"We made a defensive mistake and when they are in front they had only one thing in mind and gave their lives to keep a clean sheet."

Manchester United will travel to Huddersfield next weekend for FA Cup fifth round action.