Borussia Dortmund CEO Hans-Joachim Watzke has not lost hope of signing Michy Batshuayi on a permanent deal despite Chelsea's reluctance.

Struggling to play regular football at Chelsea, the Belgian striker joined Dortmund on the last day of the winter transfer window and has been an instant hit at the Bundesliga giants.

Batshuayi has already scored three league goals in his first two appearances and has been involved in four of the five goals Dortmund have scored since joining the club last month.

And Watzke admits that Dortmund got lucky that the Belgian decided to join the club as they have been trying to convince him to move to Germany for years.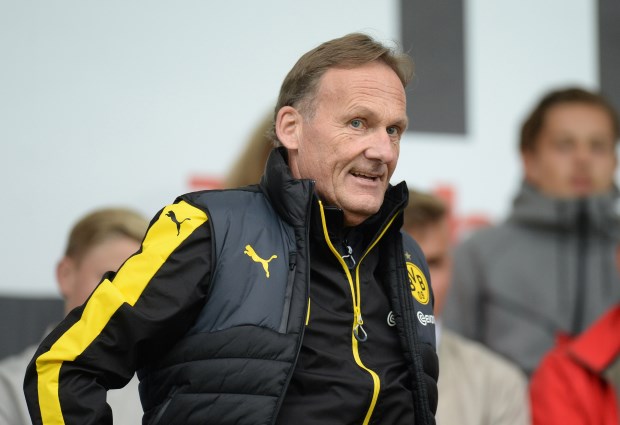 The Dortmund CEO told Sky Deutschland: "We have been speaking with and watching him for four years.
"The fact that he taken this route is a huge stroke of luck for us as he fits in quite well with the team."

Batshuayi is scheduled to return to Chelsea in the summer and Watzke admits despite Dortmund wanting a purchase option, the Blues were in no mood to agree to such a deal.

However, he indicated an opportunity for a permanent move for Batshuayi could always open up.

"It was not possible to get a purchase option because when Roman Abramovich says 'no', he means 'no'.

"There is always a chance."