Feyenoord general manager Jan de Jong says that even if the club sell Nicolai Jorgensen in the summer for less than the €17m bid they rejected from Newcastle United it will not mean their decision to reject the Magpies' offer was the wrong one.

Newcastle made a big effort to land the striker in the window last month, but saw Feyenoord reject their bids, with the final offer of €17m from the Premier League club turned down.

Jorgensen could be sold by Feyenoord in the summer window, but De Jong feels that the striker could prove to be a crucial asset for the rest of the season as the Dutch side chase cup glory and as high a league finish as possible; he thinks Jorgensen already showed that in the cup win over PSV Eindhoven.

De Jong told the Algemeen Dagblad: "We wanted to keep as strong a team as possible and Jorgensen is part of that.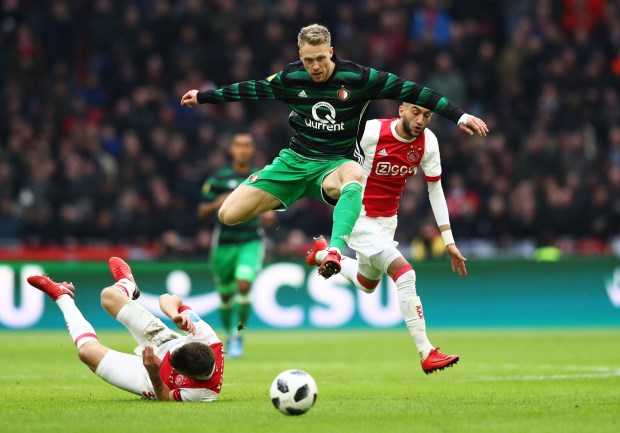 "We do not regret having kept him at De Kuip, otherwise we would have let him go", he continued.
"We did not have to sell him, he just stays with Feyenoord, and it is not true that a bid of less than €17m means that we would have done wrong.

"He is still important to us now, for example in the quarter final of the cup against PSV."

It remains to be seen if Newcastle will come back to the table for Jorgensen in the summer window, but the Dane could have other suitors, especially if he impresses at the World Cup with Denmark.

Denmark have been drawn in a group with France, Peru and Australia.