Arsenal star Pierre-Emerick Aubameyang has expressed his frustration at not being able to be part of the club's squad for their Europa League campaign.

The Gabon striker secured a move to the Emirates on the transfer deadline day in January for a club-record deal and has so far scored three goals in five league matches for the Gunners.

However the 28-year-old cannot take part in his side's Europa League campaign as he is ineligible, in spite of not playing in the tournament so far this season.

Aubameyang has played for Borussia Dortmund in the Champions League this season and though that does not make him ineligible for the Europa League, the fact that the German side have dropped into the competition does.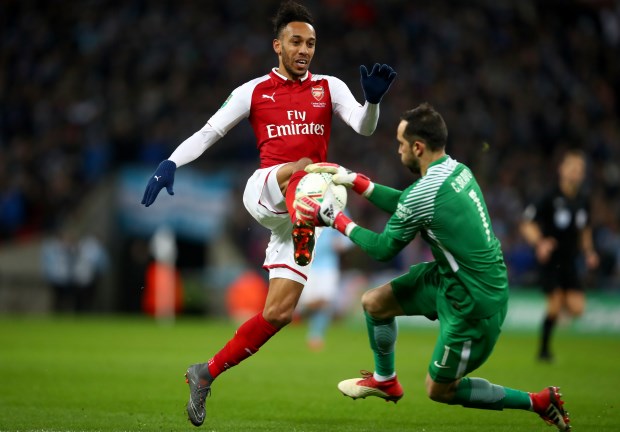 Describing the situation as frustrating, the former Borussia Dortmund player was quoted as saying by ITV: "I am really frustrated because the rules are a bit.
"I don't know how to say in English, but I am disappointed because I can't help my team.

"That's life. I have to deal with it. I can't play every three days.

"When I was in Dortmund, I was playing every three days, but now I play once a week or have a long time between games.

"It is not easy."

Arsenal are 2-0 up in their last 16 Europa League tie against AC Milan and will hope to go the distance in the tournament, which could well be their best way to qualify for the Champions League next season.