Manchester United midfielder Michael Carrick has revealed that he is likely to take up a role within Jose Mourinho's backroom staff after confirming his retirement from playing at the end of the season.

The 36-year-old confirmed the news on Monday, which was expected to come sooner or later, revealing that he will hang up his boots at the end of 12 successful years at the club.

Manchester United's Portuguese manager Mourinho had previously hinted at the veteran's retirement, hinting at his desire to offer the former England international a role among his staff.

While Carrick insists that the final decision on his involvement post retirement has not yet been taken, he revealed that it will probably be heading in that direction.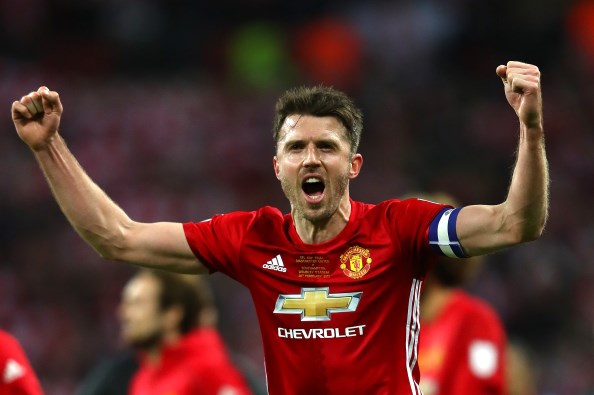 "Yes. It's kind of been sorted out", Carrick told his club's official website speaking about the possibility about his joining the coaching staff.
"We're still talking about it, to be honest, so there's nothing totally confirmed as yet. But it's looking likely, yes."

On the issue of his retirement, the former Tottenham man said that the time has arrived in his career when in spite of wanting to play, his body is telling him that it is time.

"There comes a time when, as much as you like or don't like it, your body tells you it's time to stop playing football.

"That's pretty much where I'm at, which is fine.

"It's something you have to accept. That's where I'm at."