Roma sporting director Monchi has revealed that negotiations with Chelsea over Edin Dzeko in the January window were not satisfactory enough for a deal to go through.

Chelsea wanted to sign Emerson Palmieri and Dzeko in the winter window in a double deal from Roma, but while the Brazilian full-back moved, the former Manchester City man stayed put.

There were suggestions that Chelsea and Dzeko could not agree personal terms as the striker was demanding a longer term contract and he finally decided to continue at Roma.

Monchi revealed that Roma did reject a bid from Chelsea for Dzeko and further added that the negotiations concerning the striker didn't reach the stage that would have made all the stakeholders happy.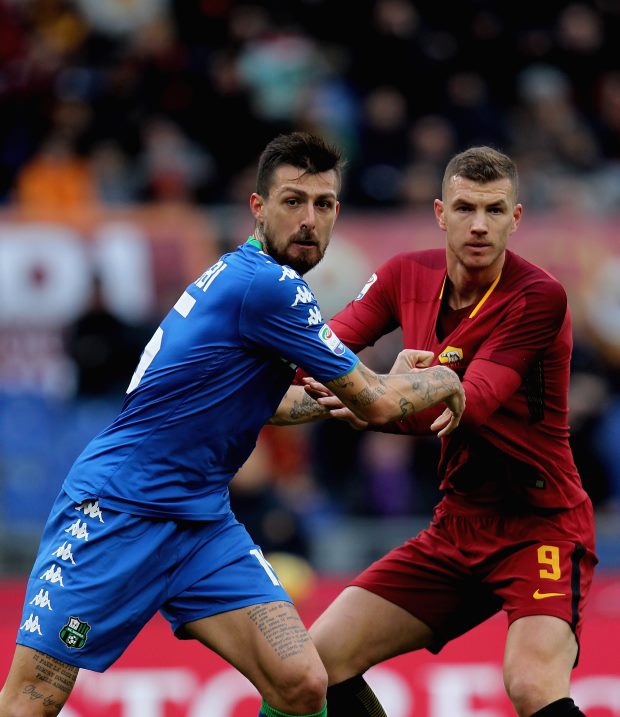 The Roma sporting director told Play Futbol when asked about Dzeko's failed move to Chelsea: "It's true, the offer was there and we evaluated and studied it.
"Discussing the idea with Dzeko, we decided to reject it. In this case the necessary conditions were not there where the all the parties would have emerged satisfied.

"He is a player who has given us so much in the past and is doing the same at the moment."

After an inconsistent run following the January window, Dzeko has made a big impact on Roma's season.

He scored a brace against Napoli recently in a 4-2 win for Roma at the San Paolo and scored the all-important late goal against Shakhtar Donetsk last night to carry his team to the quarter-finals of the Champions League.