Tottenham Hotspur boss Mauricio Pochettino has explained he believes the challenge for his side over the coming years is to remain consistent and start campaigns better.

Pochettino has bemoaned a mixed start to the Premier League this season for keeping Spurs from competing higher up the table and his men watched on as Manchester City eased to the title.

Spurs had title challenges of note in the previous two seasons, but this season have not looked like competing at the summit.

However, a spot in the top four and with it another season of Champions League football is set to be sealed, leaving Pochettino thinking about what his side must focus on doing better over the coming years.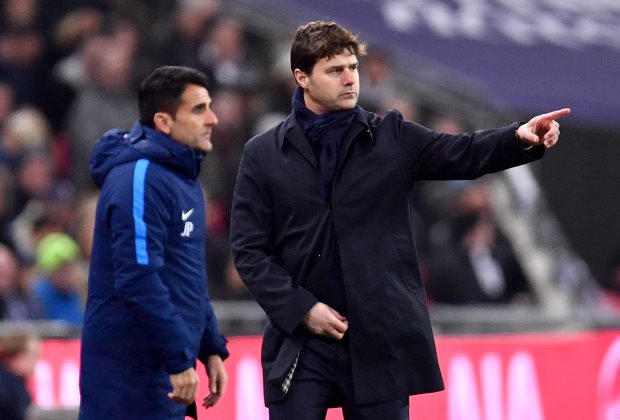 Asked at a press conference about Manchester United as well as his side needing to recover after their respective weekend defeats, Pochettino said: "I don't care what happens in another house, at another club. We're focused on us.
"We feel very disappointed because we lost to one of the best teams in Europe [in Manchester City], and sure the best team in England.

"That's part of our ambition, how we are and how we're thinking now. We believe were capable of beating any team. That is good.

"But it's not easy to be consistent through the whole season. The challenge for us in the next few years. To be consistent, try to start the season better."

The Spurs boss stressed that starting seasons well has been something his side have come up short in and must focus on getting right.

"Manchester City started the season really well – we started with a lot of problems. We were very unstable in the way we started the season.

"If we want to win and we think we're going to be competitive and challenge for big things we need to start from day one of pre-season in a different way. That so important to improve.

"If you see how we start the last three seasons. Always, with different problems, the season starts after four, five, six or 10 games before we start to compete at the level that we want.

"That's a thing to improve, we are going to be focused and try to start better than the previous season."

Tottenham are on the brink of securing one objective this season however in booking Champions League football for their new stadium.

They can take another step towards doing so on Tuesday night by beating Brighton in an away league fixture.