–


Leeds United full-back Gaetano Berardi believes that his red card against Sunderland simply wasn't good enough for a senior player like him.

The 29-year-old, who has been with the Whites since 2014, was sent off in the 90th minute of the match that ended in a 1-1 scoreline earlier this month.

It was in fact the Swiss international's third sending off of the season, after two previous ones against Cardiff City and Bristol City, taking his overall tally of games missed this season due to suspension to ten.

Berardi's poor disciplinary record has been a blow for a Leeds side who have often missed key players due to suspension this term.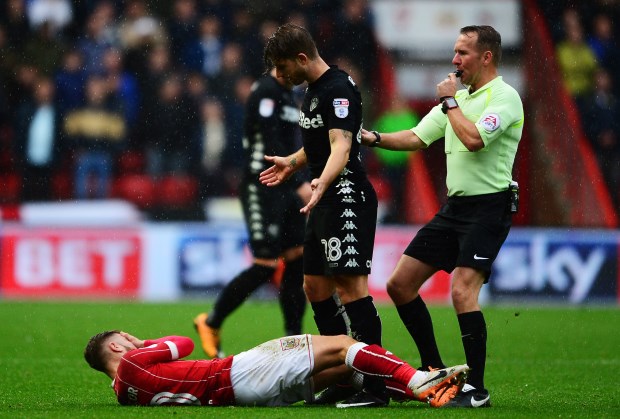 The former Sampdoria player, while making a public apology, said that it is simply not good enough for a senior player like him.
"I reflected a lot after the game", Berardi told LUTV.

"I recognised that I did a big mistake, again. It's not good enough for a senior professional player.

Asked if he had let his club down, the player said: "Yes, of course.

"Every time. I've had a few red cards so every time I recognise it. I don't like it, it's not good, but when I'm on the pitch I don't think about it. I just think about the game.

"I want to win the ball, I want to win the games, I want to give everything and give my best. If I want to give 100 per cent then this can happen.

"It's not an excuse but it's part of the game. It's a big mistake. I will stop making mistakes when I die I think.

"There's a big fire in me and without it I can't play football. If I remove this fire I just go home and find a job. That's all I can say."