Former Leeds United midfielder David Prutton admits he can see where some fans are coming from in questioning Whites head coach Paul Heckingbottom, though has noted the tough circumstances the ex-Barnsley boss has found himself in.

Leeds moved to tempt Heckingbottom from Barnsley in February when they chose to sack Thomas Christiansen.

The move was made in a bid to give fresh impetus to Leeds' hopes of finishing in the Championship's top six, which were dying under Christiansen.

But the new manager bounce did not arrive and Leeds have continued to struggle under Heckingbottom, with their latest game a 1-0 loss at Aston Villa to leave the side sitting in 14th and 15 points off the top six.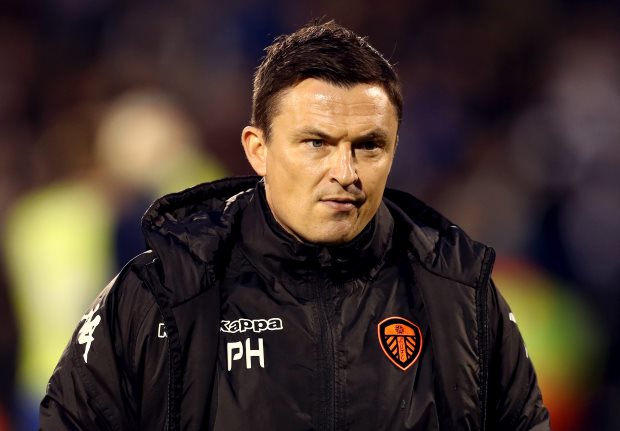 Some fans are now calling for Heckingbottom to go in the summer, but Prutton can see both sides.
He wrote in his Yorkshire Evening Post column: "There are aspects of the job which are making Heckingbottom's life difficult. To say otherwise would be very unfair.

"Injuries are rife and at times it's been hard not to question the motivation of the players.

"You expect footballers to raise their collective game when a new manager comes in – that old cliche about proving yourself again – but I know from experience that it doesn't always happen.

"Some dressing rooms need an overhaul and this, in my opinion, is one of them.

"The problem for Heckingbottom, as I see it, is that his track record isn't especially long. He has the experience of winning the League One play-offs with Barnsley but in the Championship, despite doing well at Barnsley last season, he's yet to prove that he can mix it at the top.

"I don't have an issue with that because we all have to start somewhere, but when results go wrong, it can count against you.

"If you're asking the supporters to have faith, they could argue that they've nothing to base that faith on yet. And I see where they're coming from", Prutton stressed.

Leeds only handed Heckingbottom an 18-month contract when he was appointed, something else which has led to thoughts the club are not convinced about continuing with him in charge for the long term.