Arsenal linked winger Emil Forsberg has indicated that he is ready to leave RB Leipzig this summer, but insisted that for the moment he wants to focus on Sweden's World Cup campaign.

Forsberg has been on the radar of several top sides since last year as he continued to impress for RB Leipzig in the Bundesliga and in Europe.

His future at RB Leipzig is again under the scanner in the ongoing transfer window with Arsenal believed to be keen to take him to England and there is also interest from Juventus and Atletico Madrid.

Forsberg conceded that being linked with big clubs is part and parcel of the game if a player is doing well, but stressed that at the moment his complete focus and concentration is to do well for Sweden in his first appearance in the World Cup.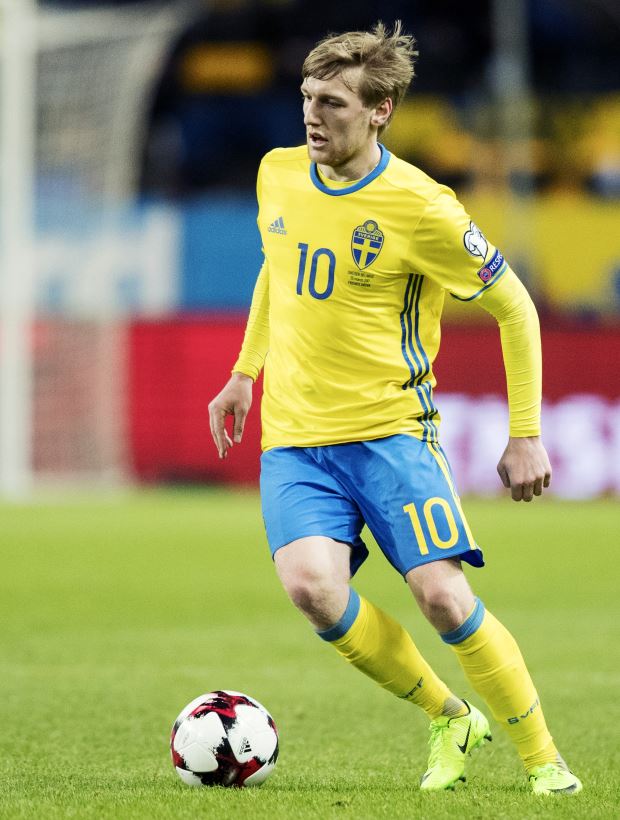 Forsberg told Fotbollskanalen: "I've said it many times before that if you are doing well, you'll get linked with many good clubs, but that's something I am not focusing on at the moment.
"Now I am focused on the World Cup and this will be my first World Cup, so I am working hard and want to have a good one for Sweden."

Asked if he feels flattered by interest from top clubs, the winger replied: "Yes, but I am used to it as that's how the football world works.

"My focus is on the World Cup, so it's not something I am focusing on now."

The Swede also believes that he is ready to make a move away from RB Leipzig but insisted that he doesn't want to think about anything other than doing well for Sweden in Russia this summer.

"Absolutely but as I said there is nothing else I want to focus on at the moment than the national team.

"That's all I have in my mind right now."