Sunderland attacking midfielder Wahbi Khazri expects to have to wait until after the World Cup to decide his future as he focuses on the tournament in Russia.

The Tunisa international spent the recently concluded season on loan in France's Ligue 1 with Rennes, where he made a big impression.

Khazri is a man in demand and has been linked with Lyon, Marseille and Monaco, while Rennes are desperate to keep hold of him.

Turkish giants Besiktas are the latest club to join the race, meaning Sunderland are likely to be licking their lips at a bidding war being in prospect.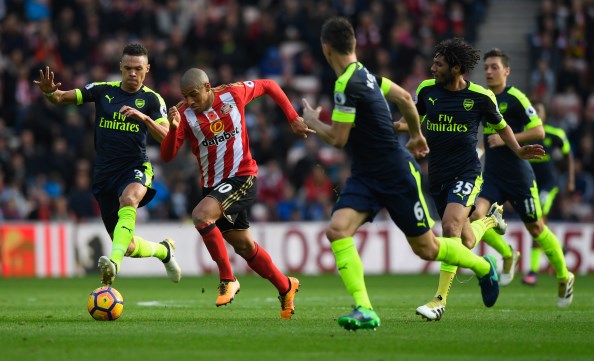 There does not look set to be movement until after the World Cup though as Khazri does not want to shift his focus away from the tournament.
"To be honest, I do not think about it right now", he told Spanish daily Marca when asked if he could return to Sunderland.

"I do not want to talk about future now because I am focused on the Tunisia national team.

"My head is focused on the World Cup in Russia and trying my best.

"After playing for my country, I do not know what will happen", Khazri added.

With Sunderland having dropped into England's third tier, Khazri is rated as unlikely to play for the Black Cats next season.