Arsenal fans have been left excited after claims that the club have now agreed personal terms with Sampdoria star Lucas Torreira.

The Sampdoria midfielder is a step closer to the Emirates Stadium and could soon make the move to England for a fee of €30m.

Arsenal fans are pleased with the news and Gooner Josh Scrivener took to Twitter, terming potential move 'exciting times at arsenal'.


Another user, Unbalanced Arsenal, admitted about not knowing about the player, but he did like the 'descriptions' he came across when doing his homework on Torreira.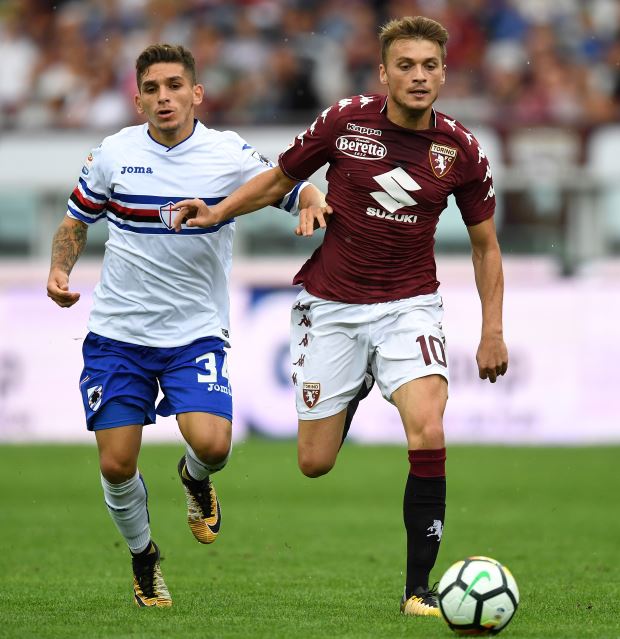 Kisembo Paul calls it a 'bargain' in the current transfer market conditions and feels he will solve the club's 'problem in defensive midfield'.

Gooner Rich expressed his satisfaction at this summer's transfer policy with the club having 'finally taken a step forward' in his view.

Ooh To Be A Gooner though hopes the player lives up to the hype, while Arsene has now found a reason to watch Uruguay's games in the World Cup.