Tottenham Hotspur target Benjamin Pavard has denied having agreed anything with Bayern Munich, despite speculation he will join the Bavarians next summer.

The France international built on a fine season in the Bundesliga with Stuttgart by winning the World Cup with France in Russia earlier this summer.

Pavard was hot property in the summer transfer window and was linked with a number of clubs, including Tottenham and Bayern Munich, but Stuttgart held on to him and refused to consider a sale.

However, with a €35m release clause next summer, Pavard is expected to leave Stuttgart in time for next season and it has been suggested he has agreed a switch to Bayern Munich.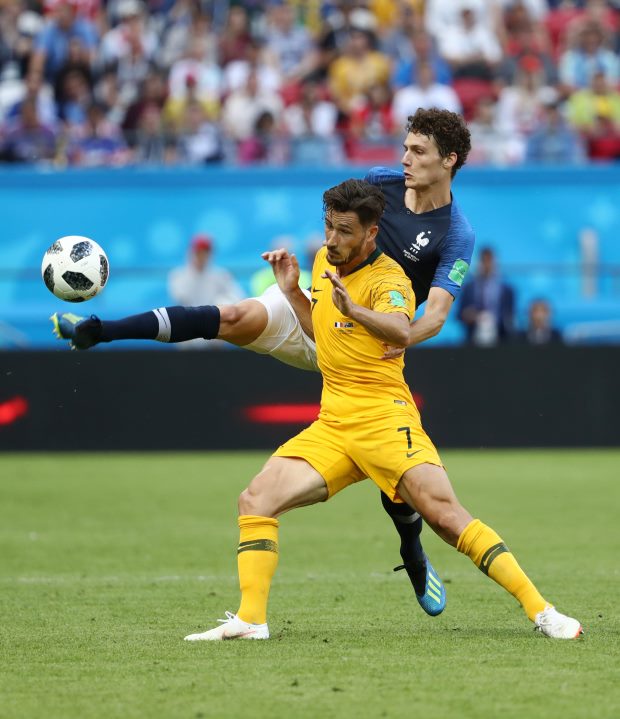 But Pavard has denied agreeing anything with Bayern Munich.

"You are the journalists who say that I signed [for Bayern Munich]. I am at Stuttgart, I'm fine there", Pavard told L'Equipe.

"It is true that the World Cup came faster than expected, nobody expected it, not even me at the very beginning.

"My career plan was to stay one more season in Germany.

"I am at a very big German club, with fantastic fans.

"The club is a family, that is what I need and what I like about this club.

"I feel very good there.

"I did not sign anything at all [with Bayern Munich]."

Pavard has made two appearances for Stuttgart so far this season, both in the Bundesliga, in what looks set to be his final campaign at the club.