Liverpool winger Xherdan Shaqiri says that the Reds have to establish a trophy winning mentality at Anfield, urging the club to follow the example set by his former side Bayern Munich.

Shaqiri made the switch to Merseyside in the summer after the relegation suffered by Stoke City at the end of last season, but is yet to start a single game so far this season.

Jurgen Klopp's men have been in scintillating form since the beginning of the season and as a result, Shaqiri has been restricted to second half cameos off the bench against West Ham and Leicester City.

However, the Switzerland international has impressed during the international break with his national team and is expected to feature more prominently this month due to Liverpool's busy schedule of fixtures across various competitions.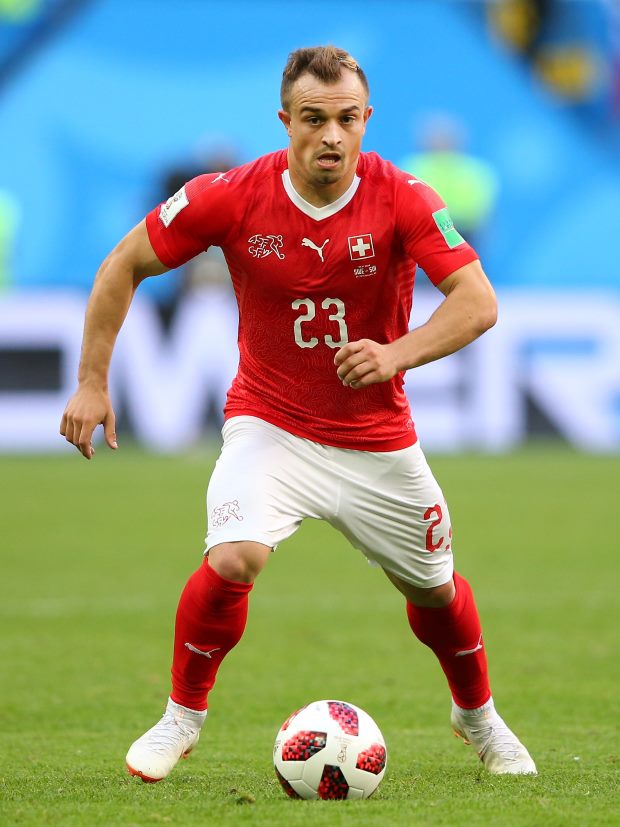 Liverpool's inability to win trophies under Klopp was underlined by their defeat to Real Madrid in the Champions League final in May and Shaqiri was quick to point out the fact that they need to establish a winning mentality to help themselves into the history books.

The 26-year-old also added that the idea within the squad is to compete for trophies in order to try and establish themselves at the top level for a long time.

"Liverpool need to have the goal to play for titles, we are a big team – big teams have to have the goal to win titles", Shaqiri was quoted as saying by beIN Sports.

"It's difficult in the Premier League, because you have a lot of big teams, so competition is there. You need to have a really, really good season to compete.

"At Bayern they only have the mentality of winning titles. Liverpool are one of the biggest teams in the world.

"Last year they had a very good year. Sadly, they didn't win a title, but now we try to make a step forward and win honours. That's the most important goal now. To win titles.

"We need to keep working hard. We are still a young team. Every player wants to go forward and try to be better and to help this big club to be successful.

"To be successful you need to play for titles. That has to be our aim", Shaqiri said.

Liverpool are now preparing for their trip to Wembley to face Tottenham Hotspur in the Premier League on Saturday.