Arsenal head coach Unai Emery has insisted that he has a good relationship with Mesut Ozil despite the speculation in recent weeks.

Ozil became the best-paid player at Arsenal when he signed a new contract with the club earlier in the year, even before Emery was appointed as Arsene Wenger's successor.

Many felt the German has been indulged by the former manager at Arsenal and there was shock amongst some when Emery replaced him after the hour mark in their defeat at Chelsea last month.

The playmaker was left out of the squad for the next game against West Ham and there was speculation that Arsenal's star player and manager had a falling out on the training pitch.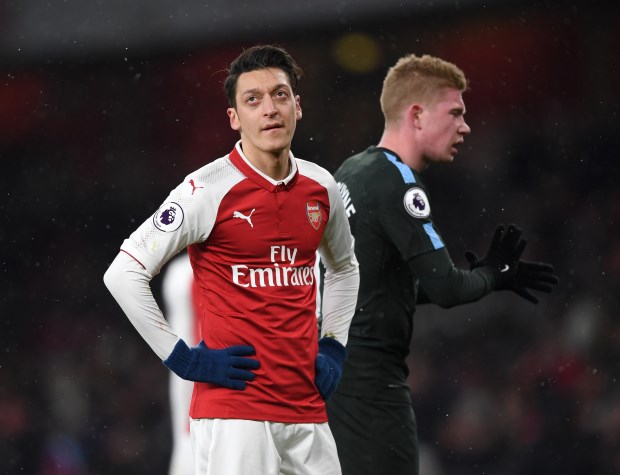 Arsenal later clarified that the German was injured, but it did little put a lid on the rumoured unrest between the best-paid Arsenal player and Emery.

However, the Gunners boss insisted that there is no trouble in paradise at the Emirates and he is trying to push Ozil professionally to get more out of him for Arsenal.

Emery said in a press conference: "[We get on] very well.

"Here for me, it isn't for a lot of the time speaking about what people are telling us.

"I have a very good relationship with Mesut and professionally I push him for improvements to give us the best in his qualities and performances."

Ozil, who scored four league goals last season, is yet to hit the back of the net or register an assist in the current campaign.